Anna Loves
Our stockist, Emma Plus, in Brighton recently held a fashion show extravaganza to showcase the new store.
The evening was a great success, Emma herself reported to us, and featured many styles from the Anna Scholz Spring-Summer 2010 collection.
"We really had such a fantastic time. It went so smoothly and it looked so professional. The models were Jaq, Kim, one of our customers called Ruth, and an old friend of mine called Sue. They looked stonking!
"Then, once the show was over, we moved all the furniture back and suddenly realized that we were incredibly busy. The customers who turned up were really serious fashion women, and the buzz of the show had really got them going! We could barely keep up with demand and it was really busy for hours!

"I think that it's such a revelation for larger women to watch a fashion show, and then be able to try on the clothes in their own size straight away. We were selling the things that we had worn…people just realized how good things looked. "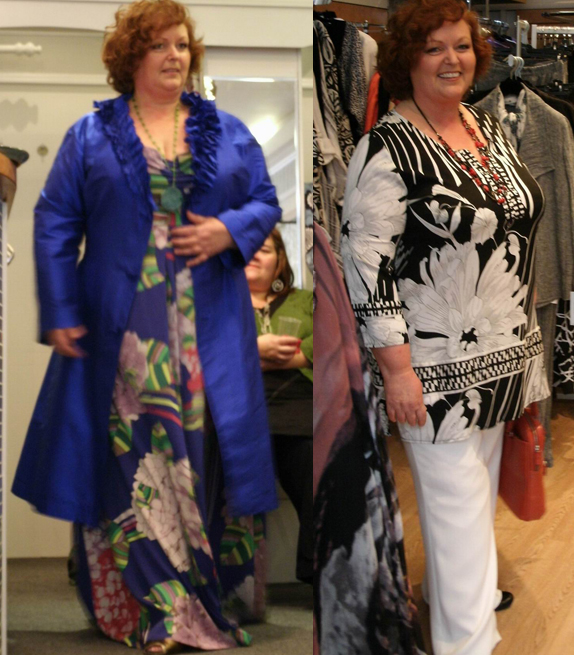 We love working with you, Emma– and, yes, your model looks stonking!
Visit the Emma Plus website to see more of what the shop has to offer.
Also, check out Emma's fab blog!