Anna Loves
I think these paper eyelashes are really cool! Very intricate– would look great with any of Anna's current horse print pieces!
Designed by Ting yu Wang, the lashes are inspired by the art of Chinese paper-cutting.  As the website Paperself describes, they "blend an element of traditional culture with contemporary design."
Each pair also has special meaning in Chinese culture, according to the website: horses represent success; peonies symbolise happiness and good fortune; and peach blossoms convey love and romance.
–Liz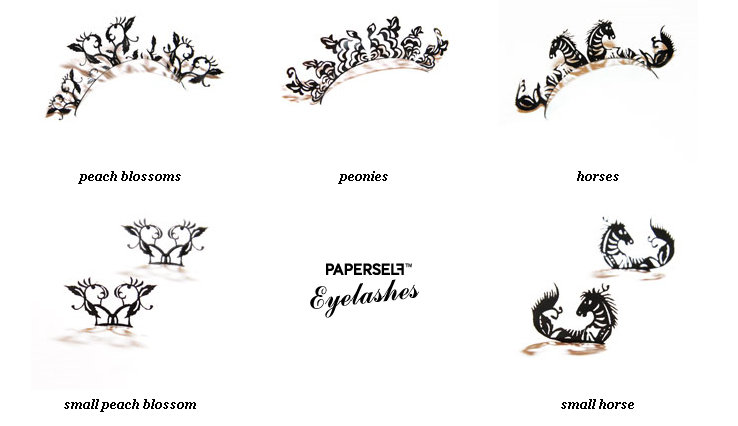 To see more, visit http://www.paperself.com/ps%20%20all.html