Anna Loves
Anna Recently sat down for an interview with Michaela Jedinak, one of the founders of the Joy of Clothes website. The Joy of Clothes is an amazing source of information about how to dress specifically for your body shape and colouring from your favourite stores and designers.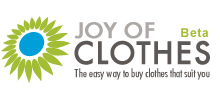 Everyone is different, Michaela believes and "should build on their own unique DNA rather than try to be a bad copy of someone else's. …Dressing with style needs strategy and an understanding of your colouring and body shape. Joy of Clothes aims to make it easy for you to identify the fashion that works for you and your life style."
Anna talks to Michaela about everything from how she got her start as a designer to what she loves about fashion.
"I love experimenting with new colours and shapes, discovering new favourites in my wardrobe and making things clash," Anna tells Michaela. "I love how you can reflect your mood with your outfit. I love making women feel better about themselves."
Anna highlights her favourite pieces from her current collection including these lovely dresses: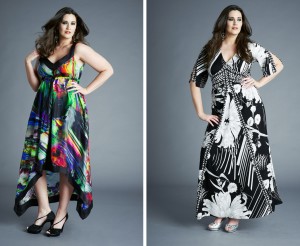 "I dislike it when people follow every silly trend without thinking about their personal style or shape," says Anna." I dislike it when women constantly put themselves down. You should make clothes work for you and enhance your beauty, you shouldn't transform yourself to fit into the clothes you like."
Michaela also details her favourite pieces from Anna's Spring-Summer 2010 collection including these beauties: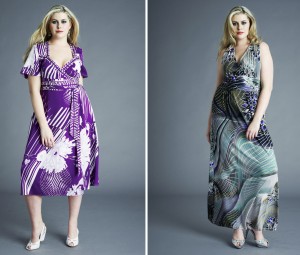 Check out the full interview with Anna on the Joy of Clothes blog!