Anna Loves
Glamour Magazine recently published an online article in response to all the feedback they'd received regarding the June cover photo of Crystal Renn, Brooklyn Decker and Alessandria Ambrosio.
One reader wrote in to Glamour: "Thank you, thank you! Embrace your own body and all its uniqueness." But other readers debated whether Crystal is looking too thin. "You have three very thin beautiful famous women on your cover…Shame, shame, shame," read another posted comment.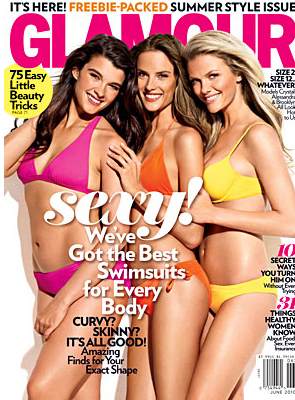 Crystal herself describes the Glamour cover as "one of the proudest moments of my career," the article reads, but says she gets where the debate is coming from. "When it comes to my weight, I understand the public's confusion," …. "Like all women, I fluctuate. Especially considering I had just come back from a 3 week backpacking trip in Patagonia. In the past I have been quite open about the fact that I haven't started an exercise regimen since having the eating disorder because of the uncomfortable feelings associated with it. However, because I am in such a good place with my body and mind I have been reintroducing it back into my life through adventure travel, and plan to continue this in the future. I am in the best place with myself and want to assure everyone of that! Also when it comes to my exact size, in the past I was a size 12-14 and I just said 12; now I am a 10-12 and have to just say 12, because I tend to fluctuate around that number. I find that no matter what I do, there are going to be people who have an opinion; however, my message is as strong as ever….to help women everywhere appreciate their own bodies and continue to be inspired by the images I get to create."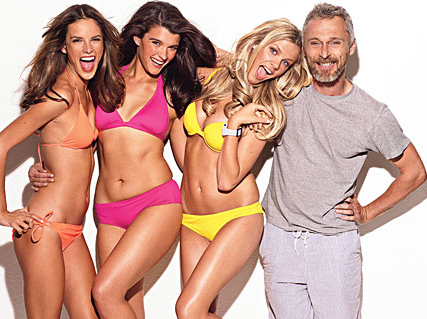 We still find Crystal's attitude very inspiring. But what do you think? When is a model too thin to be "curvy"? Or should we dispense with such titles all-together?
To read the full article, visit: http://www.glamour.com/health-fitness/blogs/vitamin-g/2010/05/on-the-cl-how-curvy-do-you-hav.html