Anna Loves
The artwork of illustrator Josephine Chime is currently on exhibition at The Cube gallery in East London in a show called Hold Onto More.
Her work features "oversized women, with curves, who transmit a special positive energy," says Chime. "Beautiful and happy with their own bodies."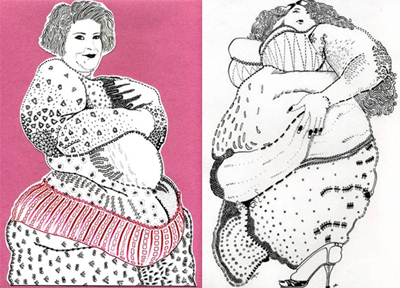 After July, Chime's work can be seen at The Hackney Wicked Art Festival.
What do you think of her work?