Fashion
More candids for everybody!
We're loving Anna's key print crepe jersey polo shirt right now. It's funky and easy and really versatile. We thought we'd share these two different ways to style this top. They're just a sample of the treasure-trove of looks you can unlock with this piece.
Here we have Liz rockin' it with leggings and a thin orange belt (shades optional).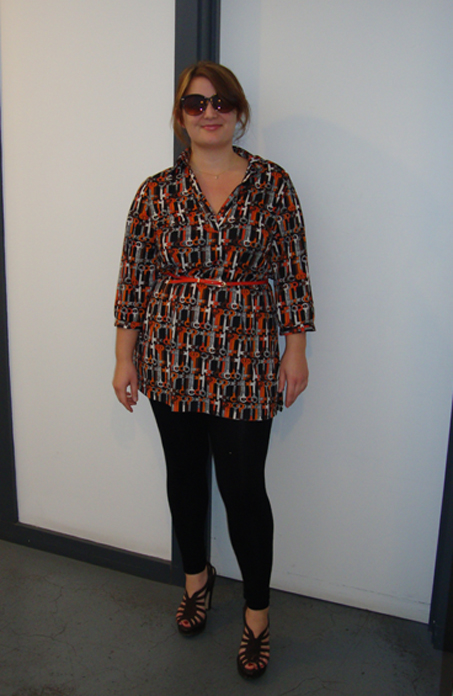 And here we have Anna engaging in a little horticulture in her key top paired with jeans.
How would you style your key print top?