Fashion
Ellen sent us this photo of her in Anna's funky key print polo shirt.
"My darling daughter gave me a self-made present on my 40th birthday," she wrote. "I needed my Anna to get me through this day!"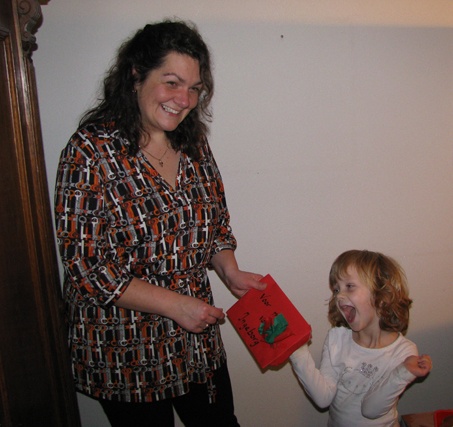 Ellen has won a £100 shopping voucher for use on www.annascholz.com!
Customers: we invite you to submit your photos now for the February photo contest. Send us snaps of you in your favourite Anna Scholz looks for publication on our blog, and you'll be entered to win a £100 online shopping voucher. Whether you're just hanging out or out on the town, we'd love to see how you lend your personal flavour to Anna's clothes.
Just e-mail your photo to [email protected]