Fashion
On her fab fashion blog, Oh, the Places You'll Go, our friend Emma is having an Anna Scholz week. Each day she is reviewing a different piece from Anna's Spring-Summer 2011 collection.
We love Emma's style and her personal take on fashion. It's always fun to read her blog, and to see how she styles garments.
Today, she's featuring Anna's Digital Jersey Elasticated Tunic in the mega fire flower print from the White Label collection.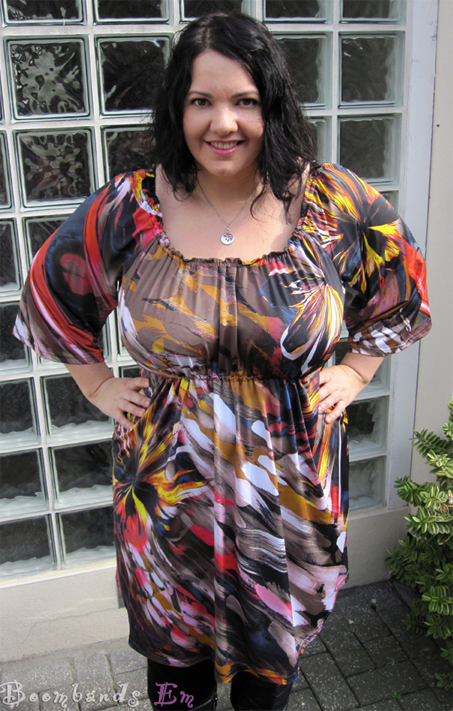 "This tunic completely surprised me," Emma writes. "I have said before that I LOVE a structured dress so I was unsure about this, BUT, this garment finds its line perfectly from the exquisite cut and elasticated empire line which nips the garment in before it falls in a flattering A-line. I seriously think this is an EVERYONE dress – in that every single person – of every single shape – would look GORGEOUS in it.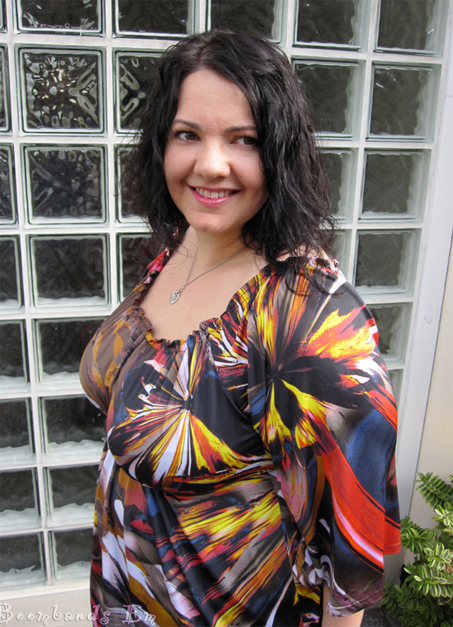 "This is SO light. I wore this with leggings, but would also EASILY wear it with my bare legs on warmer days. This fabric feels floaty and almost weightless. You can also see my shape.  Look at the elasticated neck line, it matches the waist very well – and both have a light pleating running from under them… this pleating is an excellent way to flatter curves and it offers a loose, floaty fit that still shows off the feminine curve of your body.

"I think that curves and patterns work and this dress is such an excellent illustration of that fact. When I popped this on, I went with minimal make-up, but reckon, it would look phenomenal with a beautiful bit of eyeliner."
Check out Emma's blog all this week for more Anna Scholz reviews and generally great fashion info!