Anna Loves
Our friends at the fab blog, Madison Plus, were recently written up on the widely read online publication, The Huffington Post. We were very excited to be a part of that article which discussed Madison Plus's efforts to bring style to and awareness about the plus size market.
The Huff Post article discussed the recent spring fashion preview posted by Aimee Cheshire and Erica Young on Madison Plus, in which Anna Scholz was a featured designer. We were thrilled to be described as "a company from the UK that is considered the Diane von Furstenberg for the plus market."  (BTW: Anna's utility button dress and her lumo leopard plait strap dress are MP Editors' picks for the spring season.)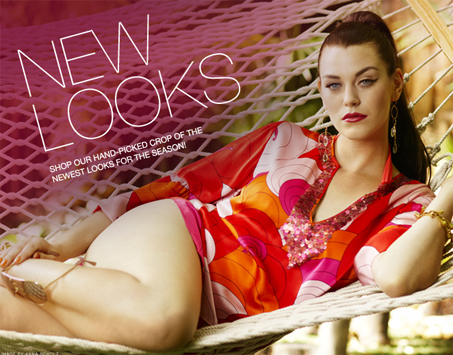 We're very appreciative of Madison Plus's work overall and, specifically, that they have said such nice things about Anna Scholz in the press. While our design work is very focused in its goal of making fashionable and flattering clothes for plus-size women, we also like to feel that we're part of a larger movement toward the acceptance and celebration of curvy figures. The women behind Madison Plus do wonderful work every day in the name of this movement.
Keep up the good work!