Fashion
The second installment of Emma's blog review of Anna's Autumn-Winter 2011 collection is up.
Emma's blog, Oh, the Places You'll Go is chock-full of ideas, advice and her experiences as a veteran fashionista. It's one of our favourites here at the studio.
Emma fell in love with Anna's check print double silk cowl neck dress.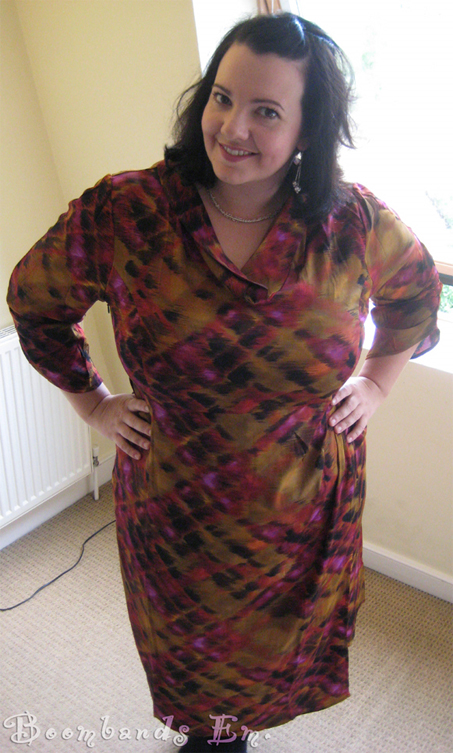 This is what I would almost classify as THE DRESS of the current collection…When I put it on, it immediately felt good and right and feminine.
… I felt lovely in the double silk fabric and it also made me feel confident and held… That may seem like a funny word, held. But what I mean, is that I felt like this dress was made specifically for me – as opposed to being made for plus-size women, generally. I felt like this dress was literally made to hold on to MY body – it feels unique and special and designed with my curves in mind. That's amazing and it says loads about how Anna designs.
Emma also felt right at home in the stained glass print digital jersey ¾ sleeve V dress.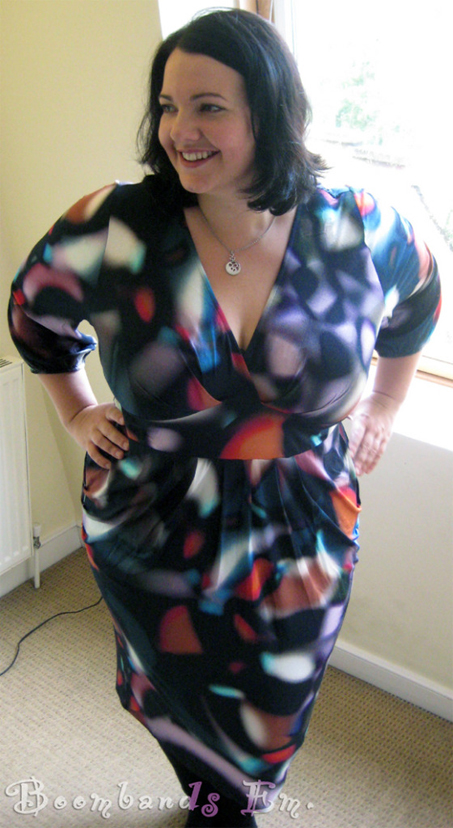 I adore the muddied colours and to me, it looks almost like a jewel colour painting that someone has spilled water across. … I put this on and felt sexy. Feminine. READY for the world.
Anna's jersey material is of such a high quality, it feels soft and supple against the skin. I seriously love this fabric and I think it works so well for my (or your!!) plus sized figure.
To read more of Emma's Anna reviews and more of her fashion views, visit her blog, Oh, the Places You'll Go. There is plenty to sink your teeth into!