Fashion
OK, so we know that you can't really see it, but we're still very proud that Dawn French is wearing an Anna Scholz top in her new television ads with Churchill the dog for Churchill Insurance.
Here is a still from the ad in which you can just about see Anna's lovely georgette lace-up kaftan! We'll keep you posted if there are any other Anna sightings in the upcoming ad spots.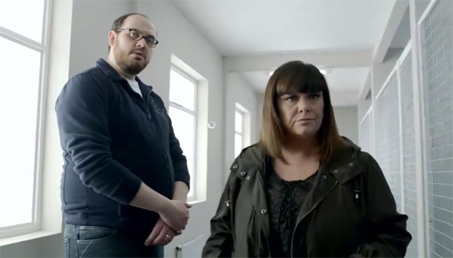 Read more about the campaign and see the full advert here!