Anna Loves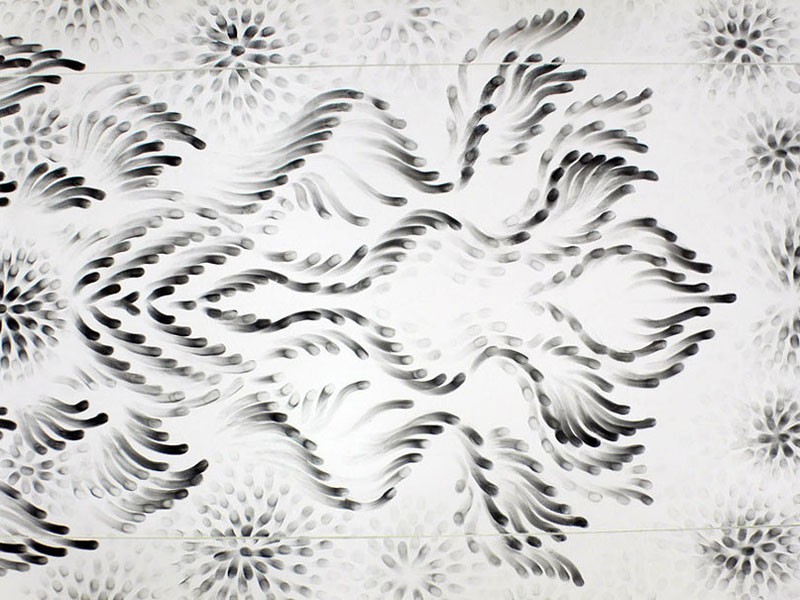 Artist Judith Ann Braun began as a self-described "realistic figure painter," and worked through the struggles common to most artists, searching for one's own voice in their chosen medium.
Fast forward to the 21st century where the evolution of Braun's work has brought us what she entitles 'the Fingerings series.'
This a collection of charcoal dust landscapes and abstracts "painted" using not brushes but her fingertips.
She has a specific interest in symmetry, and has recently started a new series entitled 'Symmetrical drawings.' Her only rules for this exhibition are 'symmetry, abstraction, carbon medium.' You can view the images created here.
Her fingerprints are obvious up close in some of the paintings, but take a step back and the grandeur of Braun's imagination sprawls into a landscape of soft hills, overhanging trees, delicate florals, and a reflective waterway.