Anna Loves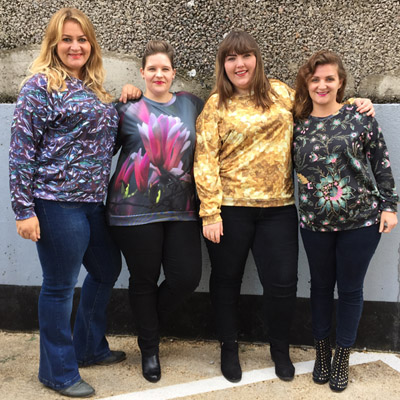 Anna has brought some fun back in to your off duty style and designed these four unique printed sweatshirts. Perfect for those days where you just want to wear comfy yet stylish clothes, these sweatshirts will pair nicely with your favourite style of jeans.  The Anna Scholz team wore their favourite prints and couldn't wait to show you how amazing they really are. What one will you choose?
Anna wear's our wrapping paper print made from crumpled up iridescent paper. We think the effect is amazing with the different tones of blue that almost shine through. We love how she's paired them with blue flared jeans, continuing the 70's trend but in her own way! the perfect Fashionista!
Liz wears the oriental print sweatshirt . This came from an exact copy of Anna's favourite embroidered kimono. We love how the jumper actually looks embroidered. Liz added a pop of colour on her lips and some ultra cool studded boots to toughen up her look. Rock on Liz.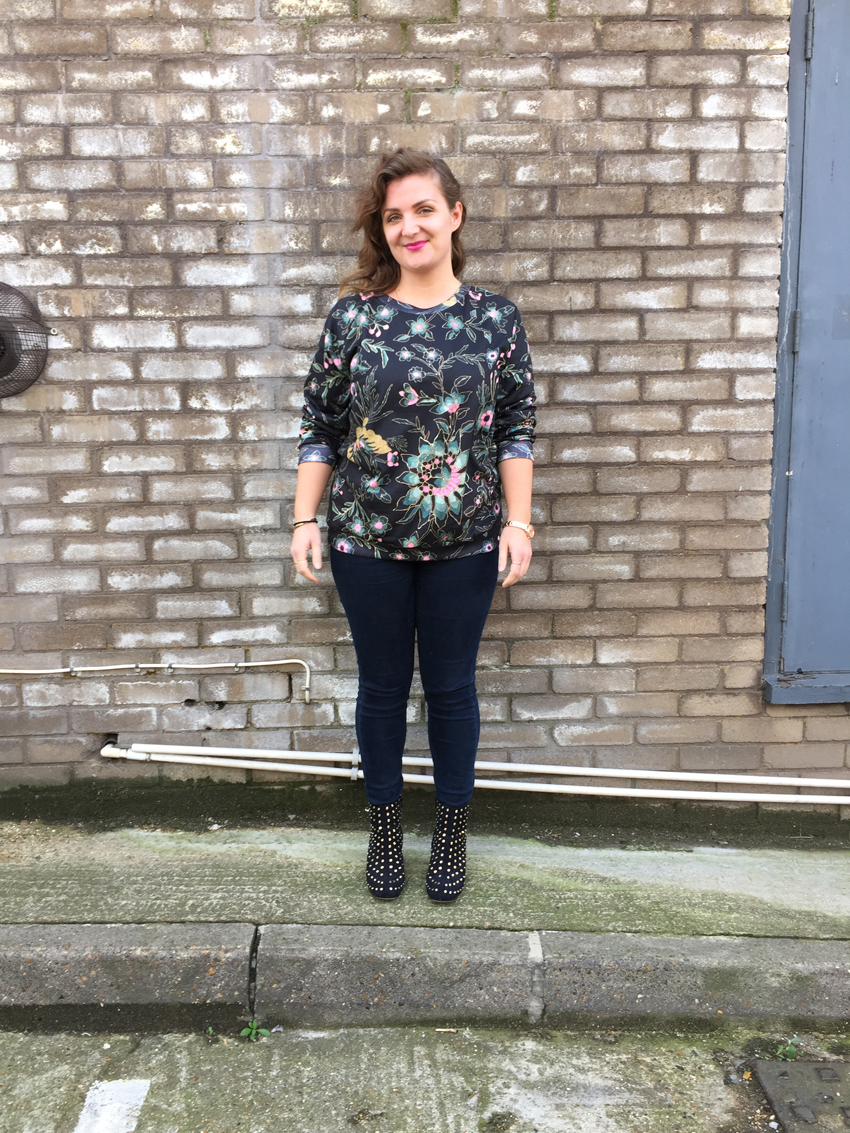 Anna took inspiration for the gummi bear print from no other than her favourite sweets, gummi bears. This jumper looks almost good enough to eat. Of course gummi bears were harmed in the making of this print, the office had lots of fun eating them afterwards. Michaela wore hers with her favourite Svoboda skinny jeans. She can't stop bragging about how amazing they are.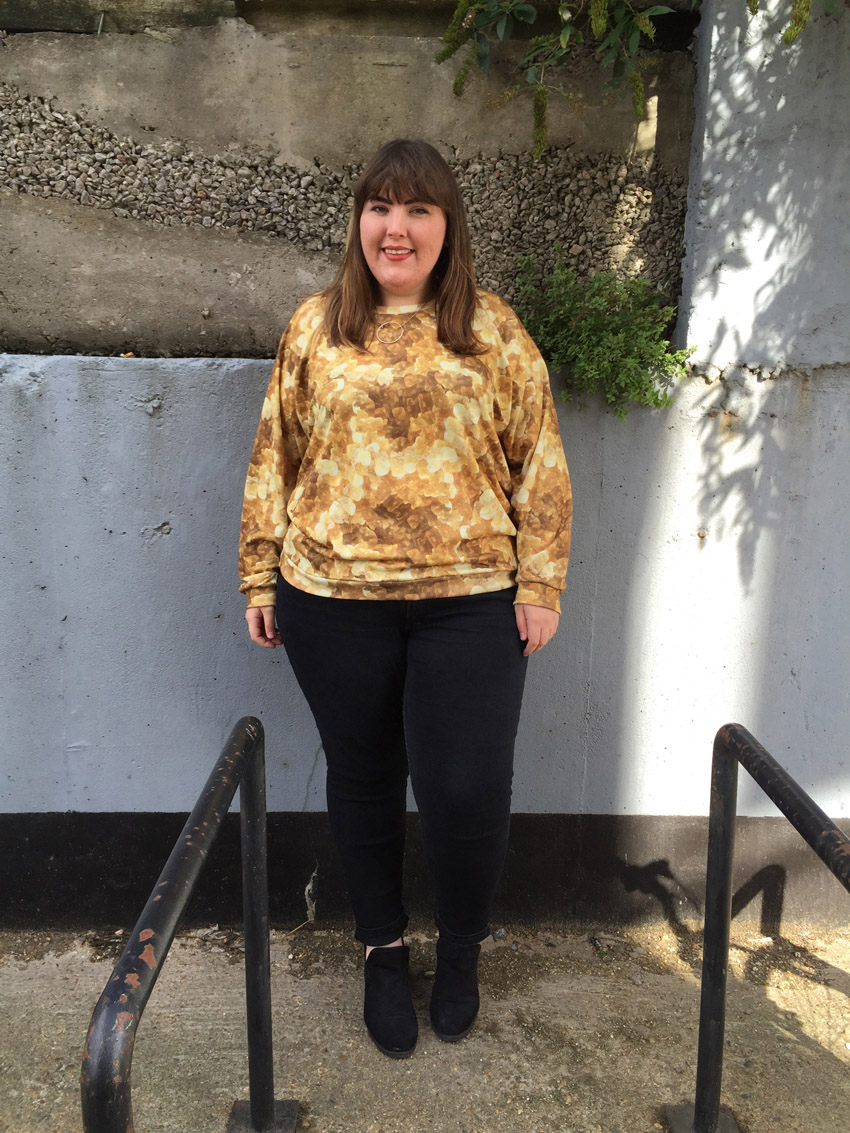 Steffi, our amazing pattern cutter and technician wears our photo flower print. This picture was taken by our very own Sebastian Fuchs who caught this magnolia in full bloom in Anna's very own garden. Steffi wore her favourite boot cut black jeans and wore this amazing deep pink lipstick. It's almost a perfect match to the pink through out the flower. We're loving the up do too.