Anna Loves
Lucy Freeman has modelled for Anna Scholz several times over the past few seasons. She has a versatile look and a fabulous personality that shine through in her photographs.
She wrote us recently to talk about what she has been up to and her current fashion fetishes and style inspirations.
I've been feeling very summery of late (thank you, British weather, for finally relenting and bringing us some glorious sunshine!) and in line with that, my whole wardrobe has undergone quite the transformation.
Taking inspiration from Mad Men (Cristina Hendricks is a voluptuous goddess in my humble opinion) I mixed vintage pieces with high street and have some fabulous outfits ready to be unleashed on my next evening out or weekend jaunt!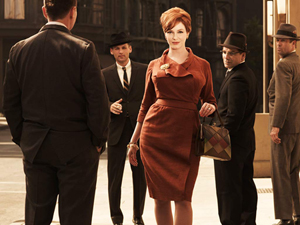 Key pieces included floral and argyle-style fitted cardigans, polka dot and simple blouses/shirts and a-line and full skirts to create that hourglass shape so perfect for us curvy ladies!
Also, in an attempt to jazz up my usually lazy hairstyling (I often just let my long hair hang as is), I've also been taken in by the myriad of silk scarves in vintage stores. I highly recommend the shop To Be Worn Again in Brighton for scarves and for gorgeous, one-of-a-kind dresses and skirts.
Another great find, thanks to friends' word-of-mouth, is LouLou Loves You, which I first came across on an underwear hunt but which has branched out to much, much more, including these beautiful floral headbands.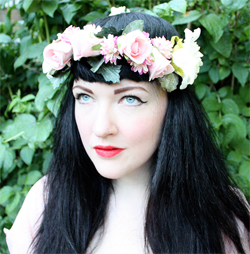 If you're a lover of vintage-inspired fashion and retro originals, I also follow the blog of the wonderful ladies of French Kiss Vintage. I follow them on Twitter too, as they have competitions where you can win one-off pieces to brighten up your wardrobe!
View more of Lucy's gorgeous portfolio!