Anna Loves
How beautiful does Crystal Renn look in this Chanel ad?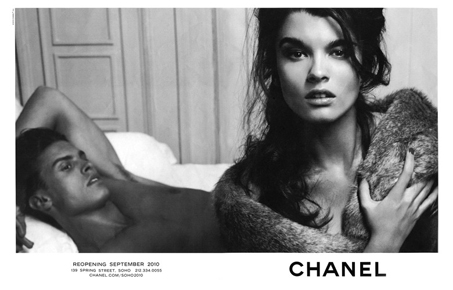 When I first met Crystal about 6 years ago, I already thought she was the most beautiful woman I had ever seen. Now she seems to be blossoming more and more every year.
We have developed a friendship, had many fun evenings together. Her wedding was one of the most glamorous I've ever been to. I am so very happy for her to do so incredibly well in her career, and I think she looks breathtaking in this Chanel ad.
I just hope that she wont lose all her curves so we can keep her on her throne, representing curvy women all over the world….
I also thought I'd share some photos from the Anna Scholz archive that Crystal did for my Autumn-Winter 2007 collection. She looks amazing then and now!
–Anna