Anna Loves
We're loving the brand new publication SLiINK magazine, which caters to fashionable women sized 14 and up. The premiere issue's cover features Anna's hot coral crepe jersey one-shouldered dress. A number of other pieces from Anna's Spring-Summer 2011 collection are also styled nicely throughout the magazine.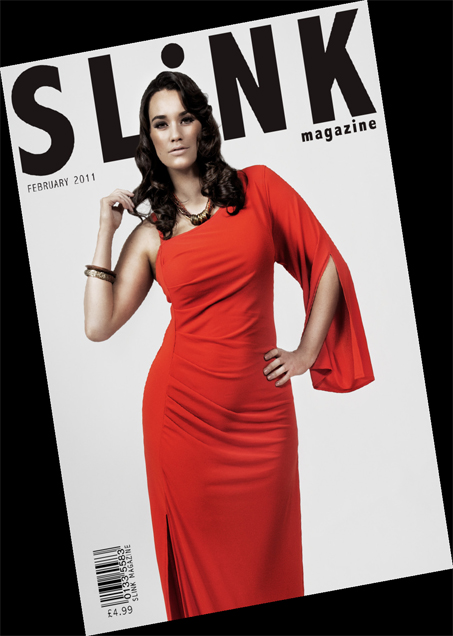 "SLiNK is a forward thinking plus size magazine that offers the same aspirational elements of the main glossies" says Editor-in-Chief, Rivkie Baum. "I became aware that lots of plus size women didn't even pay attention to trends," Baum adds, "as there was no media format that showed it to them in an obtainable yet aspirational format."
There are some wicked fashion spreads in SLiNK, showcasing high-end, web and high street clothing for all budgets…and LOTS of fabulous styles from Anna. Brands included in the magazine must run up to at least a size 22.
Readers also will enjoy the article written by Anna about the process of designing a collection. Beauty and home decorating tips, recipes and film and book reviews also keep the pages up-to-date and informative.
Check out SLiNK and tell us what you THiNK!