Anna Loves
We are loving the latest Italian Vogue cover story, featuring the top rising stars in the plus-size modeling circuit. Among those curvy beauties is the charming Sydney native, Robyn Lawley, who also was featured on the April 2011 cover of French Elle. Lawley recently spoke with New York magazine's The Cut about her childhood, her passions and her career as a model.
Here are a few highlights:
If you could change one thing about the industry, what would you change?
I would love to change the opinion of plus-size girls. I always feel people are surprised when they work with one of us and find that we can, in fact, model very well. Just because we're not a size zero doesn't mean we can't model effectively. It flabbergasts me. But this isn't exclusive to us; this can be said about older models and different ethnicities, too. Fashion should be indicative of the world, and we are all different; we're not all 16-year-old Russian teens. I feel every catwalk and every editorial spread should feature all different types of bodies and faces.
It seems plus-size girls are more sensitive to this issue. Why do you think this is so?
Doing plus-size modeling has helped me a lot, as I was a skinny model before. [Making the switch] opened my world in seeing beauty in different forms. You don't realize that personality and confidence has so much to do with one's success. Look at Tara Lynn [another plus-size model on the Vogue Italia cover]. Her body is insane. She's a bigger girl; it's beautiful. It's unfair for the industry to make young girls feel pressured to be incredibly thin, because it does ruin their lives. You have to be obsessed with it, and I haven't got time to be worrying about it. I've got to eat!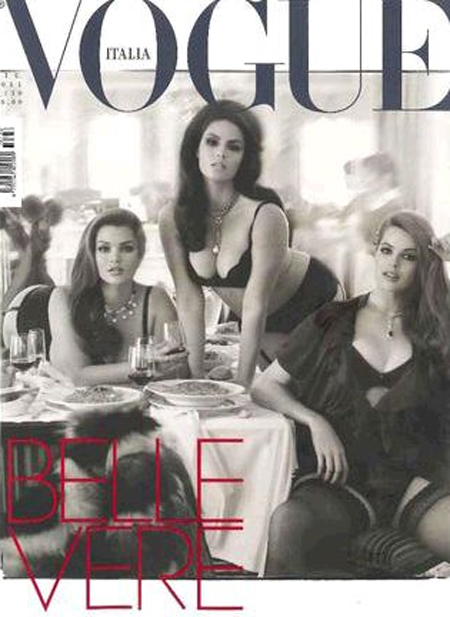 What's your diet like?
Although I am indulgent with my food, cooking is also a passion of mine. I love to make food from scratch and eating well. I've always been a very active, sporty girl so I get my workouts in. It sucks when people automatically think plus-size girls are unfit, fat girls.
Lastly, any advice to up-and-coming models?
I feel things are starting to change within the industry. We are looking for individuals now; they want you to be you. If being a model is not working for you, stop trying to obtain it. I've seen girls stare at a yogurt container calorie box for hours on end, deliberating whether they should eat it. Look, if it's not working for you, hell, come to the plus-size world. You've also got to keep your hobbies and have a backup plan. A lot of girls are naïve and they come to New York with the idea that they're going to become some big-name model, but they don't focus on anything else. I've seen girls be chewed up and thrown out. What are you left with? You have to make sure you have yourself covered. I think we all have time, no matter how busy we are, to take a course at a university or learn a language to do something.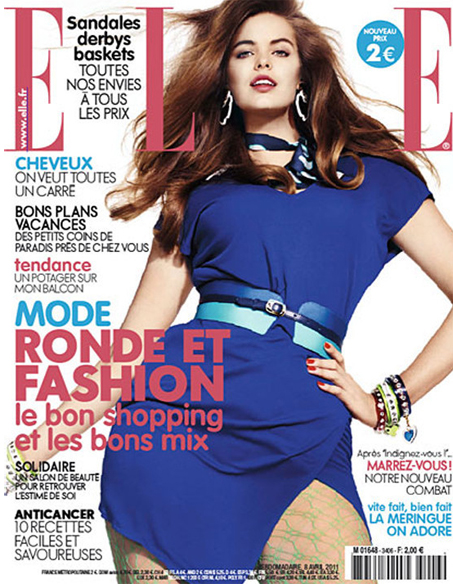 You're about to be stranded on an island, and you can bring one person and one thing, what would you bring?
My boyfriend and, uh, a lighter.
Read more of Robyn's interview on The Cut and see a video interview with her on Models.com