Anna Loves
You may have noticed the controversy surrounding the term "plus size" recently in the news and social media. While we often associate the label Plus size with women sizes 16 and above, the fashion/modelling industry actually considers anything over a UK 8 to be plus size.
An Australian reality TV star has called for the fashion industry to drop this term to describe models that don't fit the industry standard. Ajay Rochester, a former host of the Biggest Loser Australia, started the social media campaign using the hashtag #DropThePlus on Instagram. This is to try to encourage people to see models as models, and women as women.
She wrote next to the image below : "I am a woman FULL STOP. We are all women. Many shapes and sizes. It's not us vs. them. We are sisters!"
Robyn Lawley, who wears a size UK 12, was recently hailed as the first plus-size model to be included on the pages of Sports Illustrated magazine, but even she is reluctant to embrace the label. "I don't know if I consider myself as a plus-size model or not," Lawley told Time magazine. "I just consider myself a model because I'm trying to help women in general accept their bodies."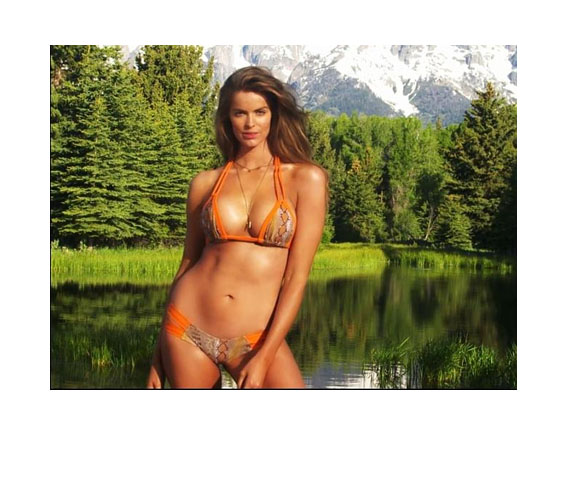 The campaign has also had support from UK size 12 lingerie model Stefania Ferrario who's modelled for the likes of Dita Von Teese.
Also posting a photo on Instagram, she said: "I am a model FULL STOP. Unfortunately in the modelling industry if you're above a US size 4 [a British size 8] you are considered plus size, and so I'm often labelled a 'plus size' model.
"I do NOT find this empowering… I'm NOT proud to be called 'plus', but I AM proud to be called a 'model', that is my profession."
If the campaign is successful, it can help women focus on what really matters: their self-confidence. "Sexy is a state of mind, not a dress size," Ferrario wrote on Twitter. "The sexiest thing anyone can possess is confidence. Don't let society dictate to you what's beautiful, embrace what makes you different."
Do you agree? Should the term Plus be dropped and should Plus Size models just be called models? Or do you embrace the term and happy with the way it's portrayed by the Fashion industry?