Anna Loves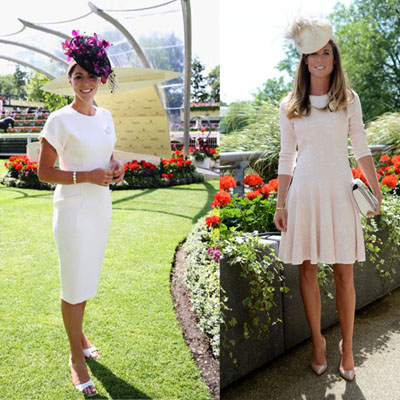 One of the most iconic summer highlights of the British sporting and social calendar is almost upon us. Royal Ascot will once again open its gates for five days of world class racing.
As much as the event is mainly about the horse racing; we won't lie we're more interested in the high fashion from the ladies and gents in attendance.
From June 16 – 20 race-goers will dress in their most glamorous and elegant outfits and we can't wait to see them.
Ascot is a very swish affair and as always has notoriously-strict dress code guidelines. These include dresses being a modest length with no strapless or spaghetti strap necklines and the most essential rule being hats must be worn.  The bigger the better we say.
We've chosen a few hats that have caught our eye (for good and bad reasons) from some our favourite designers, celebrities and from previous Ascot's.
Let us know in the comments below if you're heading to Ascot this year, and if you'll be dressing up an Anna Scholz dress with an amazing hat.