Anna Loves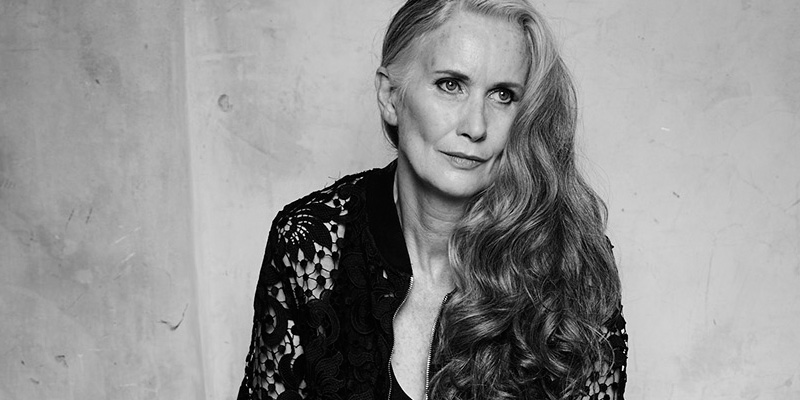 Diversity of shape is a topic that we talk and read about increasingly when it comes to fashion and the use of plus size models in photo shoots. Interestingly we are now seeing a new type of diversity hitting the news feeds , blogs and thankfully the pages of fashion magazines, and that diversity is age and more importantly the representation of older models in fashion. A new model agency has been established with the sole aim of representing older models with the philosophy 'to make grey the new cool.'
With a roster of models ranging in age from their 40s to their 80s, the Grey Model Agency has faces such as the former Vivienne Westwood model Sara Stockbridge and our very own Nicola Griffin (who will be starring in our AW15 campaign).
Rebecca Valentine, founder of the Grey Model Agency says that "I used to have an extras agency and noticed that the older people were more in demand and making more money than all the others put together."
"This age group has been completely overlooked by the industry – not just fashion and beauty, but more so in advertising. The older generations of women are represented either as blue-rinse old ladies or completely eccentric characters.
"In the last couple of years this has started changing. It's not only the use of vintage models and older celebrities – think M&S or L'Oreal – but older regular models, used for companies that never would have used them before."
A report by the analysts Kantar Worldpanel shows that women aged 50 and over are spending more on fashion than in previous years while the amount spent by younger generations is falling. British women in their fifties buy almost £7 billion worth of clothes and accessories every year and the figure is increasing by 4.5 per cent annually.
Brands are waking up to the realisation that they need to connect to their customer, and therefore it makes great business sense to sign  models for beauty and fashion campaigns that are of a similar age to their customer. Consider Twiggy who is 65 and has become synonymous with Marks & Spencer's campaigns. L'Oreal's brand ambassadors include Dame Helen Mirren, 69 and Jane Fonda, 75. Cosmetics firm Nars has 69-year-old Charlotte Rampling in its campaigns. Earlier this year, Selfridges in London wittily axed its annual 'Bright Young Things' campaign in favour of a celebration of 'Bright Old Things.'  And Celine recently co-opted American writer Joan Didion as it's face for SS15.
The older model is clearly having its fashion moment. We just hope that the fashion industry is making a long term change
What do you think ? How do you feel about the use of older models ? What other diversities would you like to see?