Anna Loves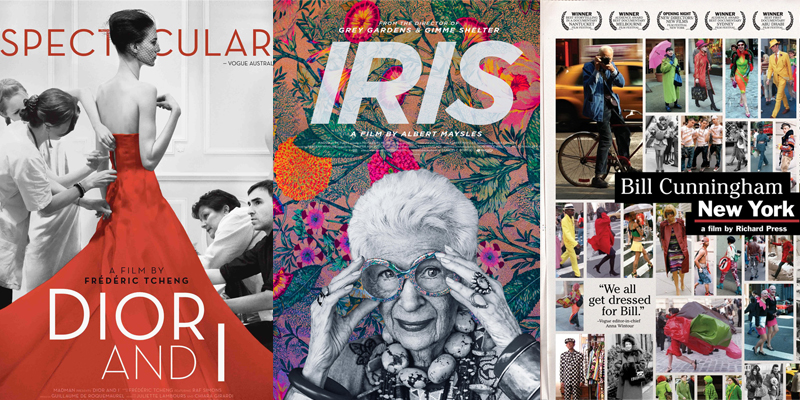 With the release of the Iris Apfel documentary last week, we've felt inspired to make a list of some of our favourite fashion documentaries. Why not plan a night in this weekend, with a bottle of wine, and give one of these films a watch:
Fashion documentaries are increasingly becoming an art form in themselves. They no longer are just an interest of hard-core documentary fans, or vintage fashionistas, but are something that anyone and everyone can now enjoy. We're fans here at Anna Scholz, so we've made a list of some of our favourites: why not plan a night in this weekend, with a bottle of wine, and give one of these a watch:
Iris
The film is by Albert Maysles, a documentary maker known for his natural, unstaged way of filming. Iris Apfel is the subject; a fashion icon that is known for her quick wit, her loud fashion sense, and the fact that she is still working at 93 – and shows no signs of stopping! Maysles sadly died just over a month ago, but by all accounts has left a beautiful and interesting insight into an inspiring woman who has had, and continues to have, quite an impression on the New York fashion scene.
The September Issue
The September Issue is a documentary that covers the preparation of what is traditionally American Vogue's most anticipated, biggest, and important issue of the year, which covers the change from Spring/Summer to Autumn/Winter collections. Wintour is famous for being a difficult personality at times, and while the film doesn't take sides, it does make for a great look into how the offices of American Vogue, and Anna Wintour, work.
Finding Vivian Maier
Though not strictly a fashion film, Finding Vivian Maier does give an insight into the fashions of 1950s America and onwards. Director John Maloof unknowingly bought negatives of Vivian Maier's street photography at an auction, and after realising how talented she was, decided to find out more about her, and this documentary is a fascinating look at how he went about achieving that.
Bill Cunningham New York
This is a documentary about Bill Cunningham, photographer for New York Times, and how he has photographed the fashion world, and the impact he has had on it, for a number of decades. He focuses on how trends grow out of the people who wear them on the street, and who love and play around with fashion, and not just the rich celebrities who view the latest clothes at catwalk shows.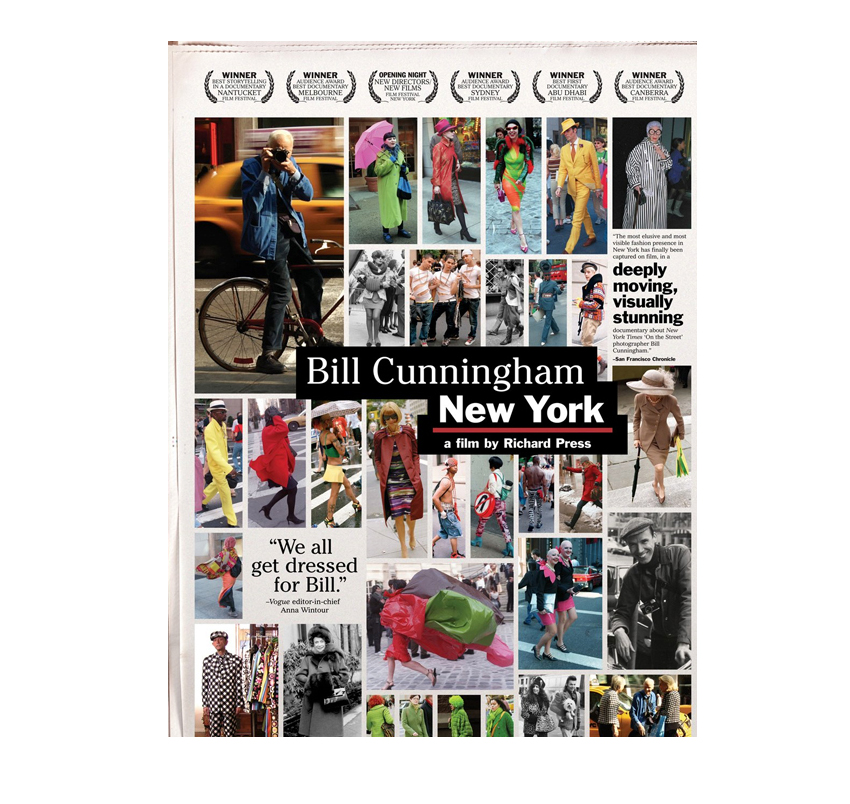 Dior & I
Dior & I covers Creative Director Raf Simons' first collection for the famous French brand. The film focuses on everyone who had an input into that season's line, from the seamstresses to Simons himself, and shows the thought and effort everyone puts into their work. From the exhilarating moments of the final catwalk show, to the quiet but still moving scene where Simons is with his parents after the show, it shows how a man runs his company.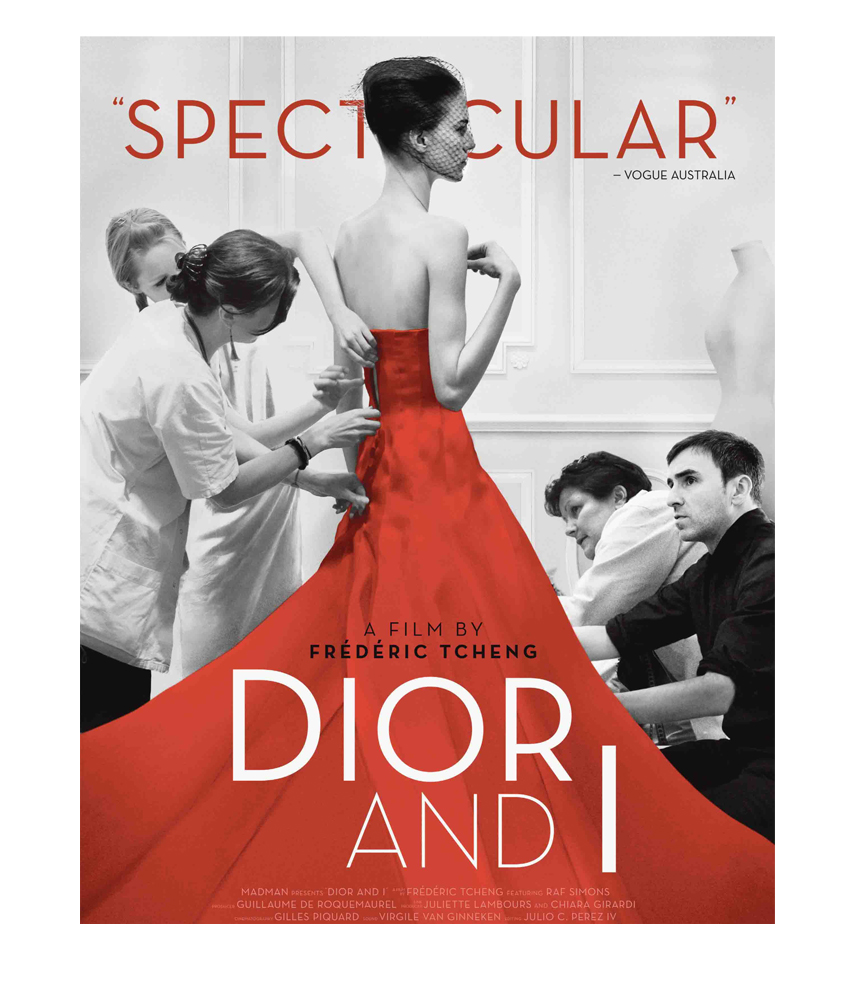 Valentino: The Last Emperor
Valentino Garavani is one of Italy's most famous designers, but his name and influence is known throughout the fashion industry. With the end of his career approaching, the documentary covers his many years in the industry, his relationship with his partner in business and life, Giancarlo Giammetti, and their famously extravagant lifestyle, to the hand stitching of beautiful dresses in their workshop. Valentino is known for being a flamboyant character, so while this documentary only scratches the surface of his life and inspiration, it is still great fun.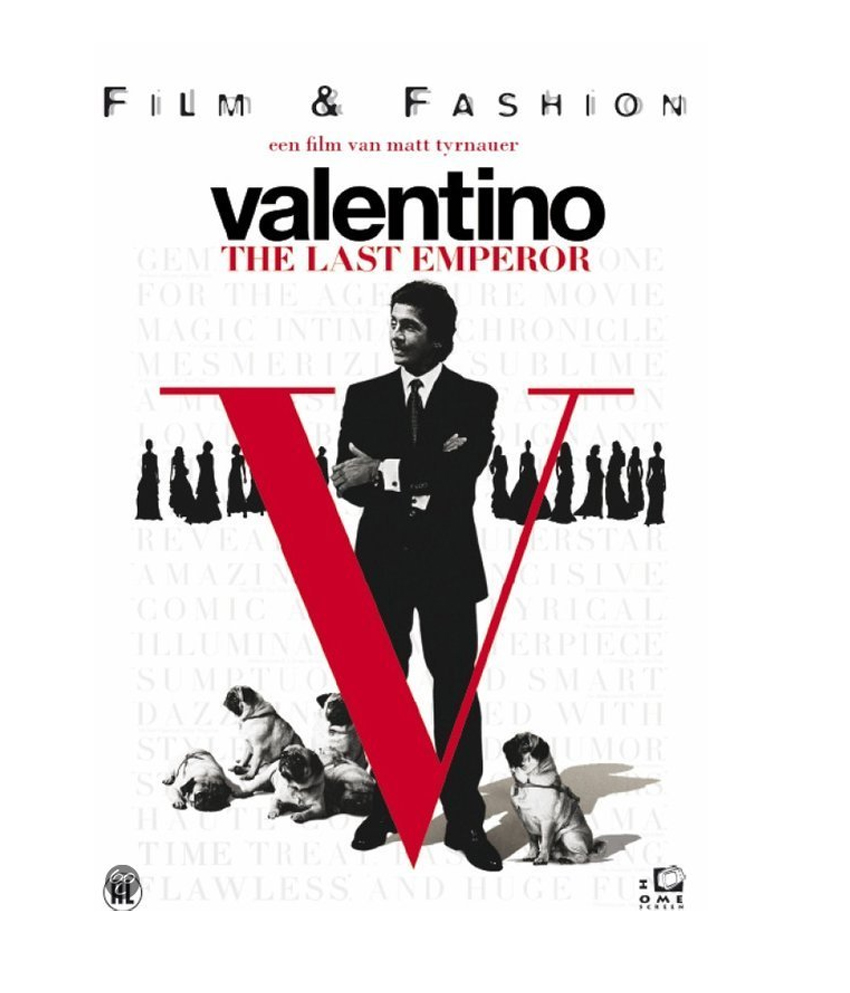 Diana Vreeland: The Eye Has To Travel
Before Anna Wintour was Editor of Vogue, there was Diana Vreeland! While Vreeland may have died in 1989, her continued influence on other professionals in the industry is clear to see through the interviews, and the archive footage shows off her wicked sense of humour, and never-ending supply of quotes. While it can be argued the film skims over the downs in her life, so doesn't give a particularly well-rounded view, she makes for such a great subject anyway, we'll let the film off.