Anna Loves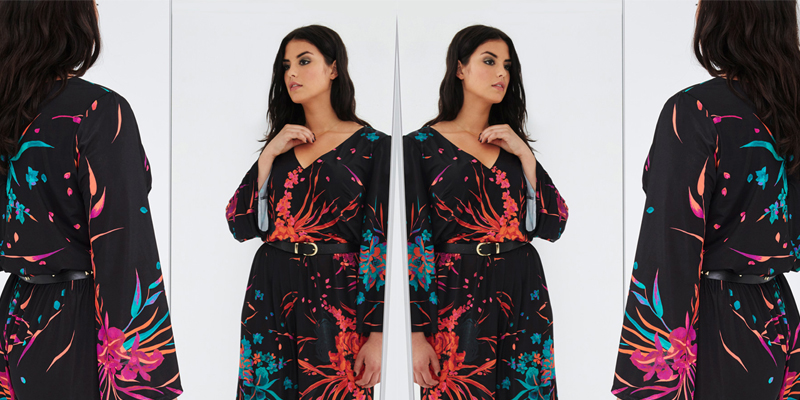 With tones of deep red and vivid shades of orange and pink, Anna adds a romantic touch with sumptuous layers and sculpted shapes.  The printed Poppy a line skirt is paired with a magenta pink wrap around top to create a gorgeous silhouette on blogger, and up and coming plus size model Sarah G.  Fall in love with eastern opulence again with an exclusive hand drawn Japonaise print by Gina McQueen. We've fused this print with our belted jumpsuit giving it an urban Asian edge.
We interviewed 18 year old new plus size model on the block and blogger Sara Ghazanfareeon Karlsson on the set of the AW15 look book photo shoot. Check out her answers below.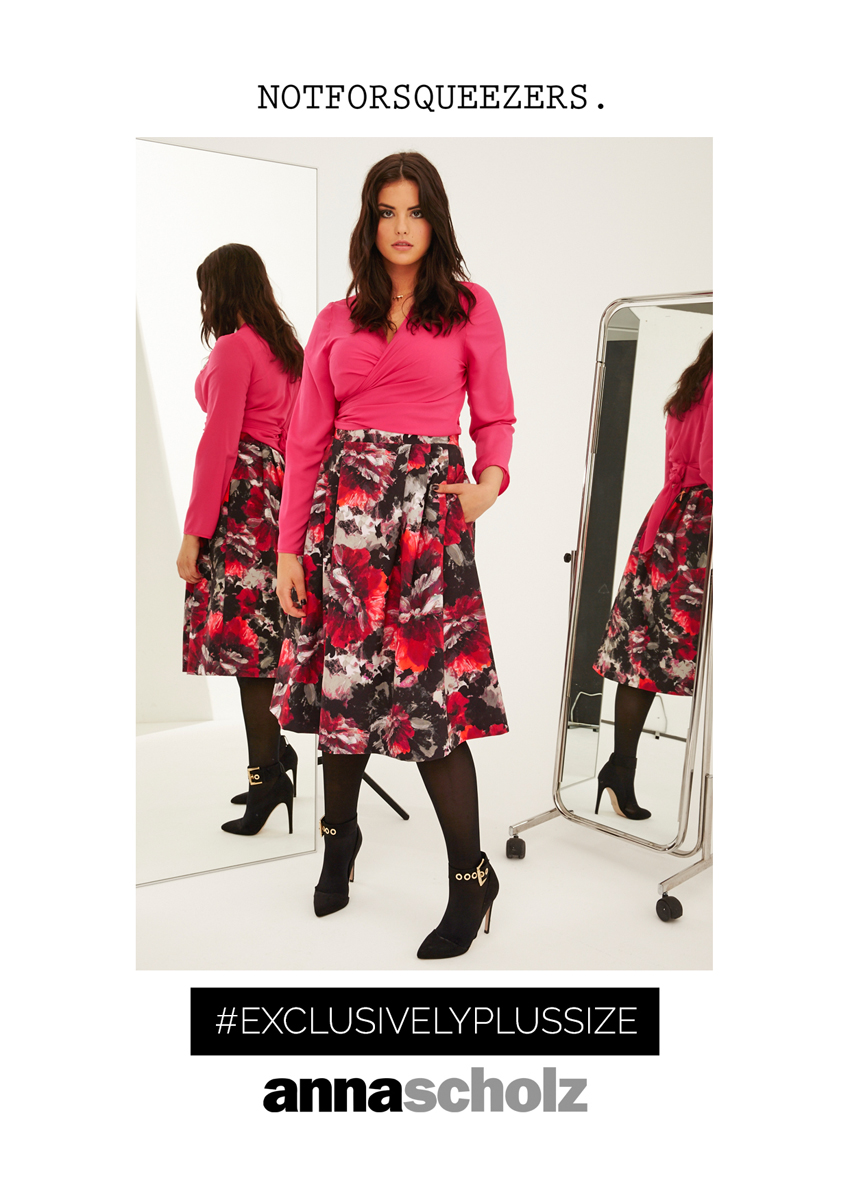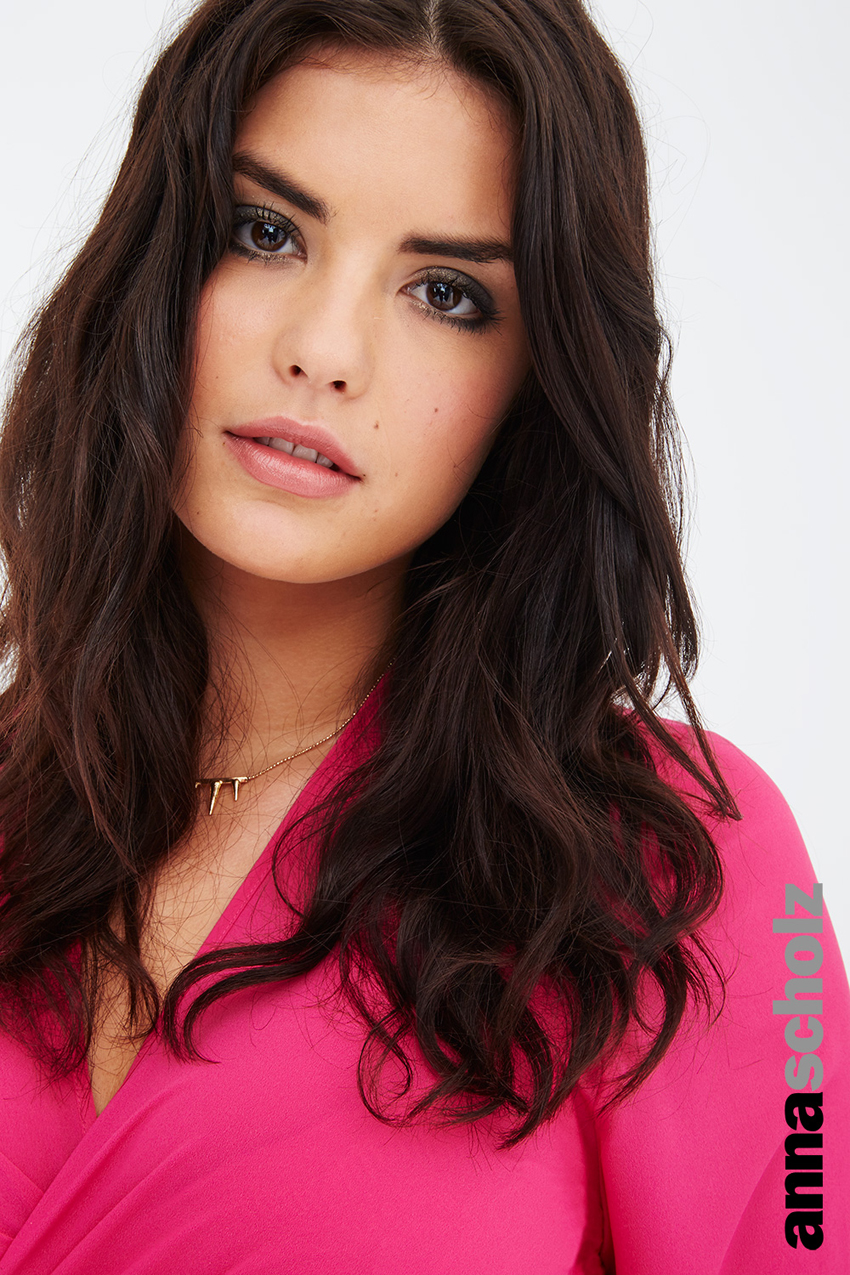 If you weren't a model, what would you like to be doing?
I just finished upper secondary school, and I love to learn new things, so I think that If I had not gone into the fashion industry I would have studied, law, psychology or economics!
Do you prefer towel drying, blow drying or natural drying your hair?
I prefer to natural dry my hair.
If you could have a piece of clothing with the print of your favourite food, what would it be?
Tacos! They are colourful and tasty
What do you typically have for breakfast?
I eat greek yoghurt with müsli, half a grapefruit and black coffee!
Who was better, the Beatles or Elvis Presley?
Elvis Presley, he had the right moves!
Do you prefer sunrises or sunsets?
I prefer sunrises, to wake up by them is the best thing!
Skiing or Beach holiday?
I lived in a ski town back home in Sweden so a tropical beach holiday definitely!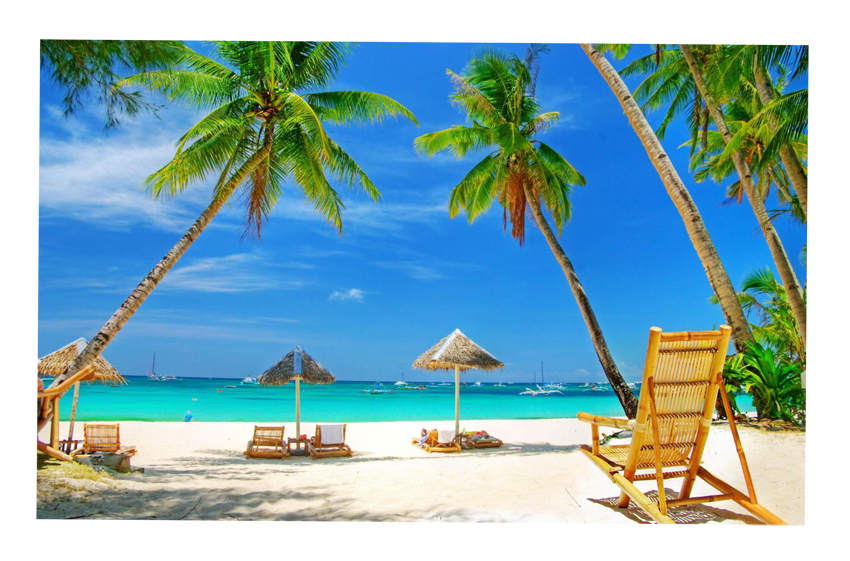 Favourite pet, Cat or Dog?
Oh that's a hard one… I prefer a combination. Ha! No I think I prefer dogs more, Frida made me change my mind!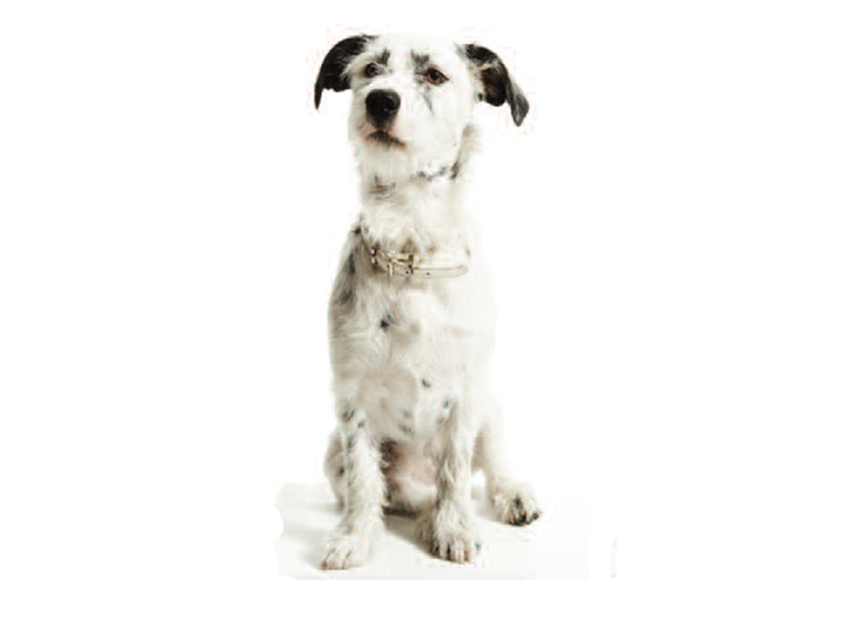 What is your favourite possession?
My favourite possession is my leather jacket, just because it goes with everything and never goes at of fashion!
Describe your perfect weekend?
My perfect weekend is a date on friday evening, a day with friends on saturday which ends with a night out dancing. Sunday; brunch and a running session, then a cozy night at home with good food spent with the people that I love!