Anna Loves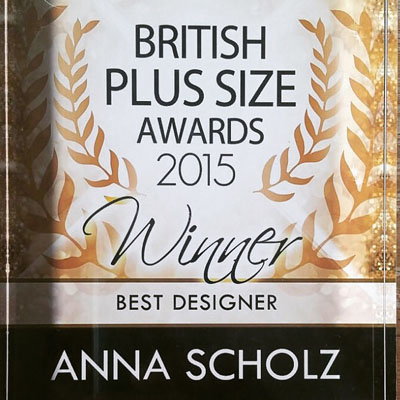 We're delighted to announce that Anna was named as the Best Plus Size Fashion Designer at the British Plus Size Awards 2015 ceremony.
The event took place at the Radison Blu hotel in London on the 21st November and was an exciting evening. Anna was joined by her business partner Cliff Kaye and their partners Clifton and Sharon (pictured below.)
Anna looked very glamorous in the bright and colourful Carnaby print split maxi dress and we're sure you'll agree she looked amazing. This is one of Anna's favourite pieces this season.  
The British Plus Size Awards acknowledge outstanding service , inspirational people and of course amazing designers from the plus size fashion industry. They honour those that have contributed positively to this amazing and growing industry.
The evening commenced with photographs on the red carpet and a champagne reception followed by the stars of the show – The Awards . The audience were kept entertained throughout the ceremony by an array of performers including The HoneyBuns, Bethany Churcher and Ashleigh Owen.
The compere's for the night were TV presenter Jeff Brazier and model, photographer and stylist Chiara Aprea.
Anna had a great night and brought the winner's trophy into the studio on Monday to share with the rest of the team and celebrate being named 'Best Designer.'
Anna would love to share her acceptance speech and thank each and every one of you who voted for her this year.
'Winning best designer at the British Plus Size awards means a lot to me. I would like to thank everyone who has voted for me, my amazing team and business partner Clifford Kaye.
Our industry has come a long way in the last 20 years.
Let's keep on celebrating curves!
Love Anna'