Anna Loves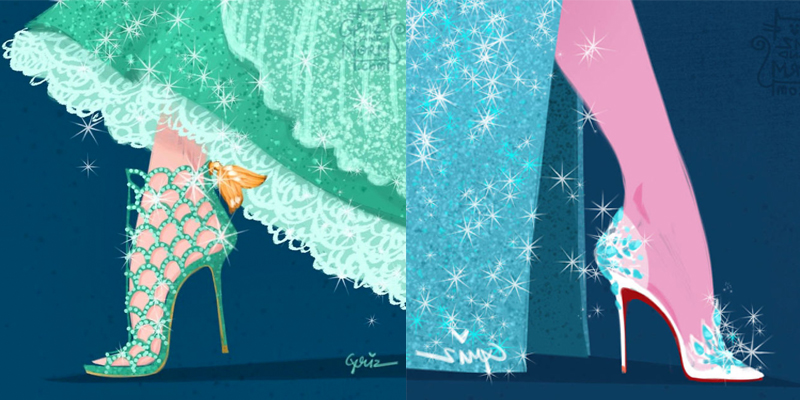 The Anna Scholz team love to put their best stylish foot forward and are also a sucker for anything Disney, so when we spotted these illustrations from husband and wife team 'Griz and Norm Lemay' we couldn't wait to share them with you. They are feature animation artists at Walt Disney Animation Studio.  Griz works as a visual development artist & character designer and Norm a storyboard artist.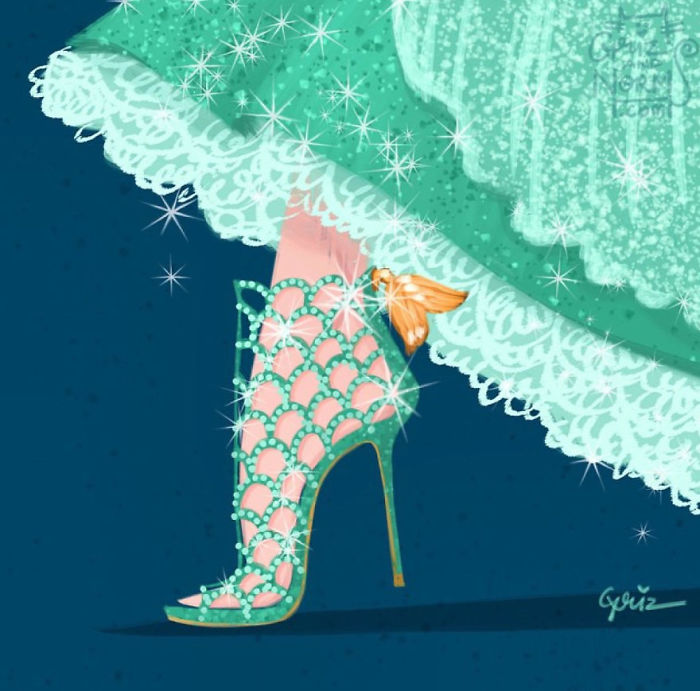 Ariel Wearing Sergio Rossi
They both explain that the idea came about whilst Griz daydreamed about Disney Princesses wearing her favourite designer shoes. 'I'm a shoe collector and I've always loved great shoe design. To me, shoes are a piece of art or sculpture that you wear. When done right, it exudes personality and character. ' she said.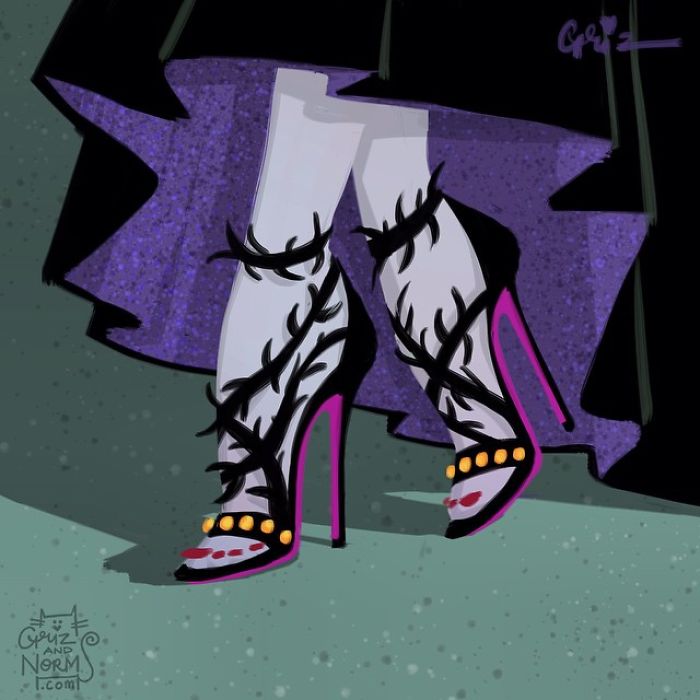 Maleficent wearing Balenciaga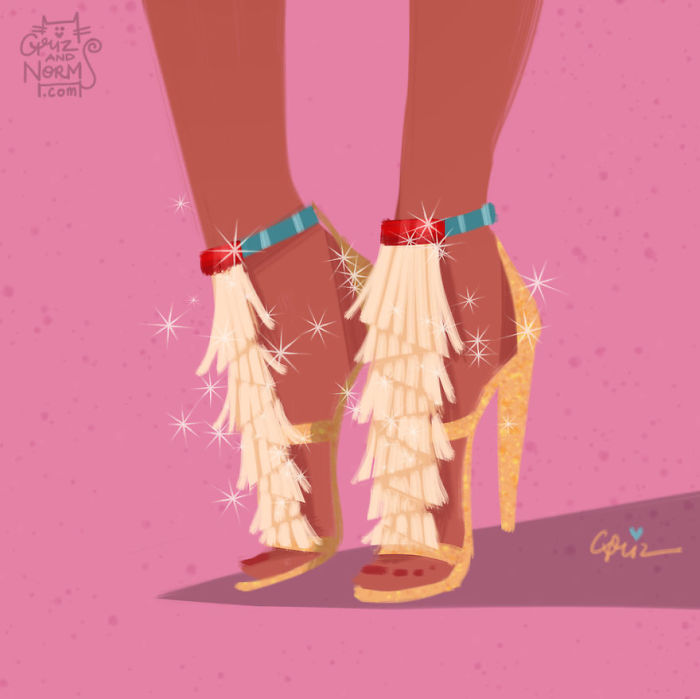 Pocahontas wearing Chloe
Based on the princess' personality, she imagined what shoe designer they would shop at the most and illustrated them, explaining  'Elsa is a confident woman, and very luxurious. Christian Louboutin is the ultimate luxurious shoe designer.'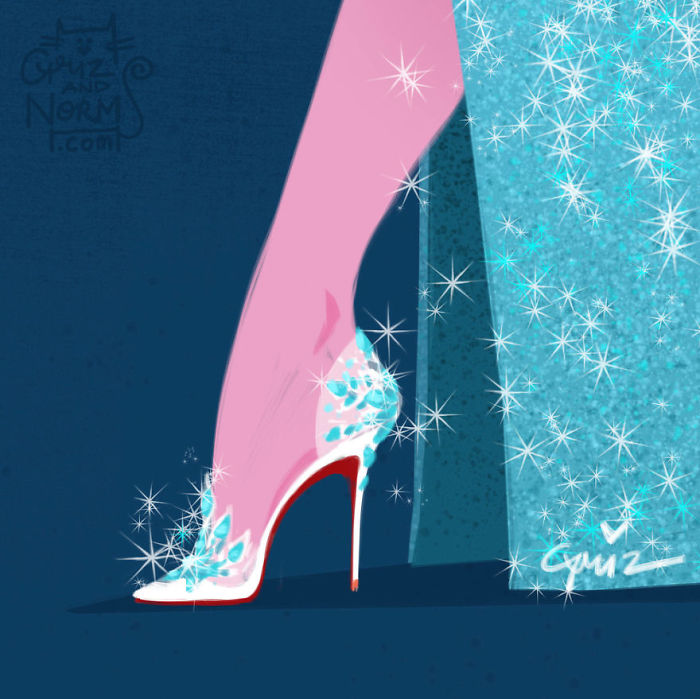 Elsa wearing Christian Louboutin
This got us dreaming about our favourite shoes and we wanted to know based on our favourites, what it meant for our personalities.
Steffi: Converse High Top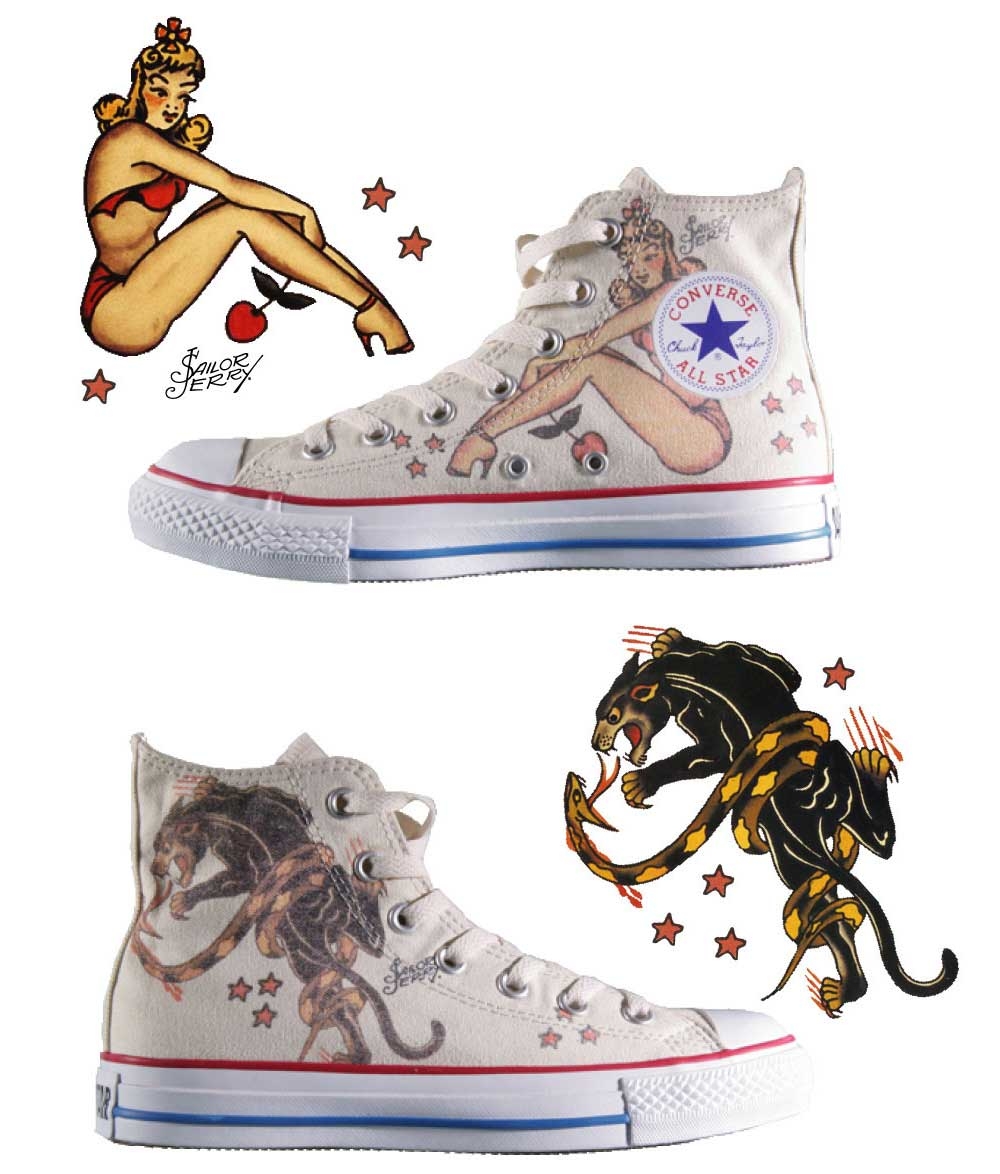 Steffi loves a good classic and is all about the sophistication and chic feel of tradition. When it comes to sneakers, there really is nothing more classic than a high top.
Liz: Louboutin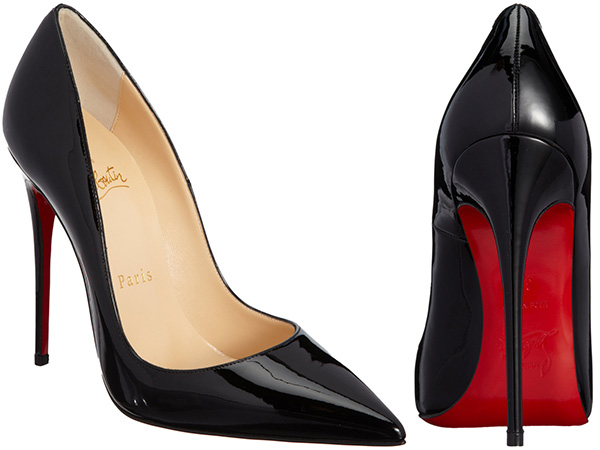 Liz loves Louboutin and as the main man himself says 'A shoe is not only a design, but it's a part of your body language, the way you walk. The way you're going to move is quite dictated by your shoes.' Just like Elsa, Liz is clearly very confident and loves luxury.
Anna: Valentino Rock Stud Shoe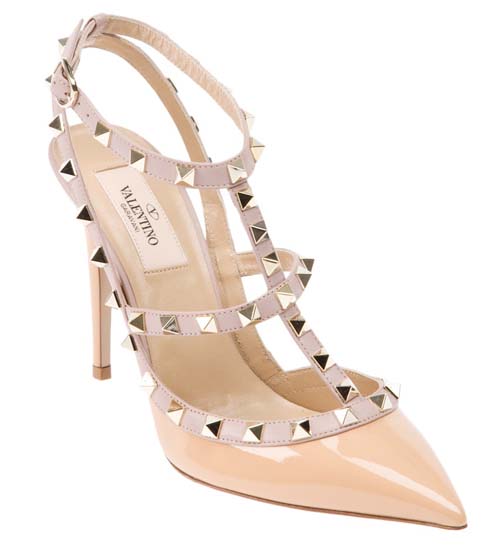 Anna loves the Rock Stud Valentino shoe. Along with the name this shoe exudes a Rock 'N' Roll no nonsense attitude, but with plenty of glamour and edge. It's the perfect shoe to rock and we're all groupies for this legendary shoe.
Michaela: Adidas Superstar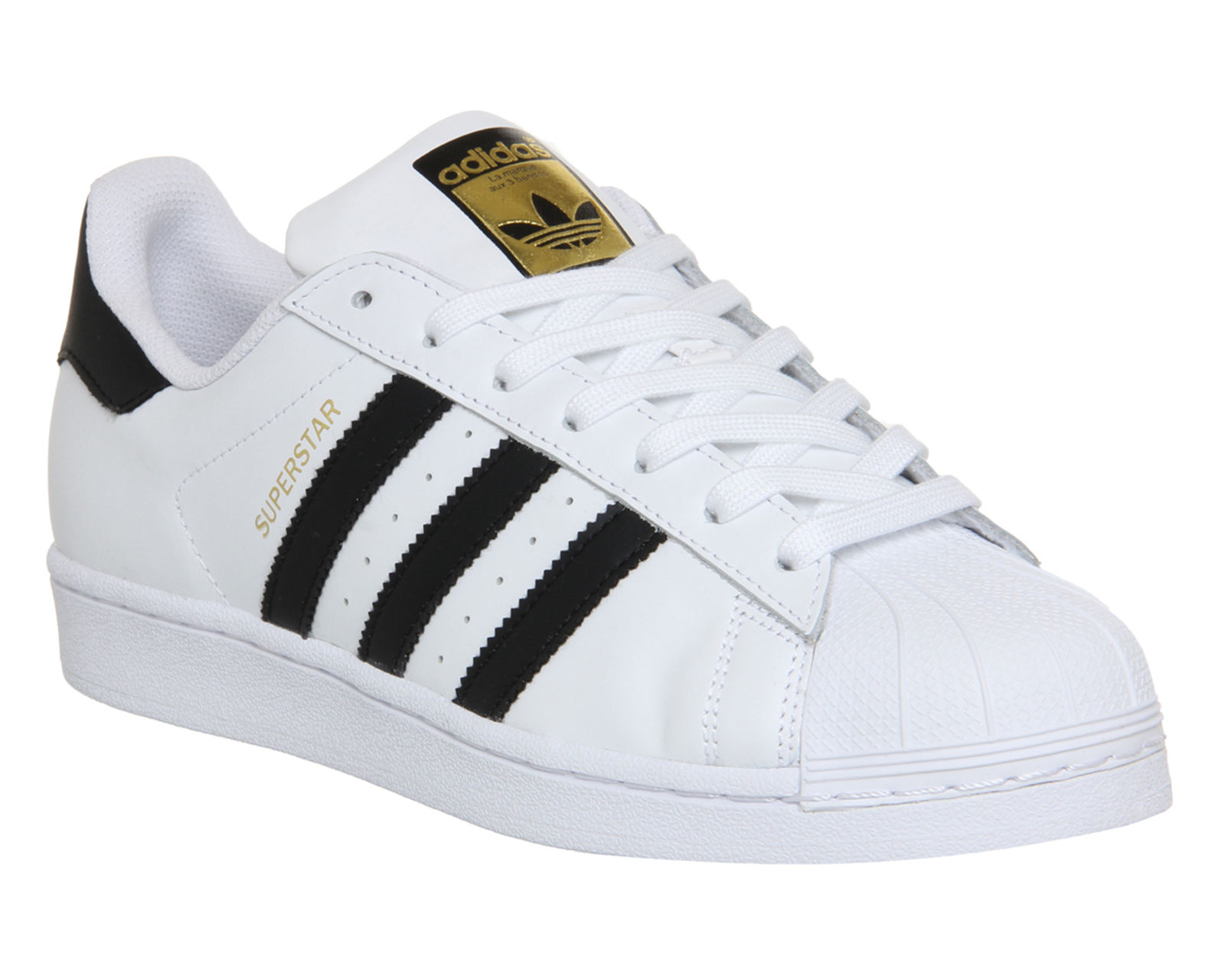 Comfort and style? Michaela's favourite shoe right now is the Adidas Superstar. There's a lot of history behind this shell toe shoe and it has maintained its incredibly effortless and stylish ways, much like our in house blogger Michaela. The signature Adidas three stripes stand out proud from the side, making it the superstar trainer it is today.