Anna Loves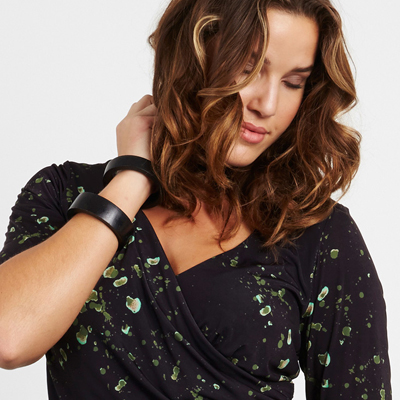 At Anna Scholz, we're very familiar with fashion fatigue. It usually sets in soon after the New Year for most people. As we reflect, our attention eventually settles (as it always does) on our outfits. Then there's the dawning realisation that we've been channeling the same style for far too long, and certain preventative measures may need to be taken.
Embracing a New Fashion Style
Now before you do anything drastic, we're not talking about throwing out all your favourite clothing and radically re-launching yourself as a bohemian cyberpunk. It's all about the subtle touches which will reinvigorate your familiar style and help ease you into something new whilst feeling comfortable. Trying out new styles is good for the body, mind, and proven to prevent fashion fatigue in regular doses.
Most commonly, we find people are too attached to a monochromatic style. It's great if you have a favourite colour to wear, but some variety in how you utilise it is so much better than buying clothes in one shade. Spice things up with a patterned piece, or add some colourful accessories to turn a plain outfit into something much more memorable. Need inspiration? Our new Colour Pop collection can help you inject some vivid colours into your wardrobe, or perhaps something more stunningly drastic like our plus size printed dress collection.

Fashion Style for a Curvy Body
Our bodies can also prevent us from leaving our fashion comfort zones, whether it's because we can't find clothes that adequately fit, our we are simply too embarrassed. The only way to feel good about your style is to embrace your body, and find clothes that will accentuate all of your finest assets rather than hide them away. Our collection of clothes for curvy women has been designed with this in mind, helping you create an outfit which not only looks great, but fits comfortably too.
Accessories can also help keep your fashion varied. The simple addition of a chic necklace adds an extra dimension of style to an outfit. Be careful not to go overboard with too many jangly bits; instead find a staple of good jewellery and additional stylish extras that can add new looks to your existing wardrobe.