Anna Loves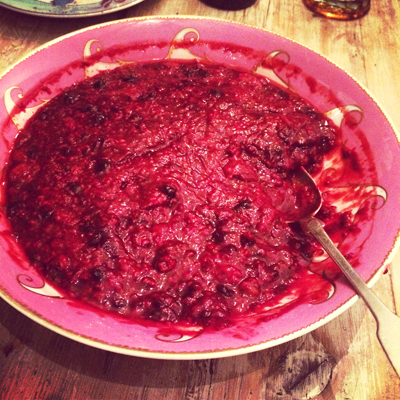 Now that spring is here I wanted to share one of my favourite deserts recipes with you. Rote Gruetze (red berry compote) is a typical desert from Hamburg.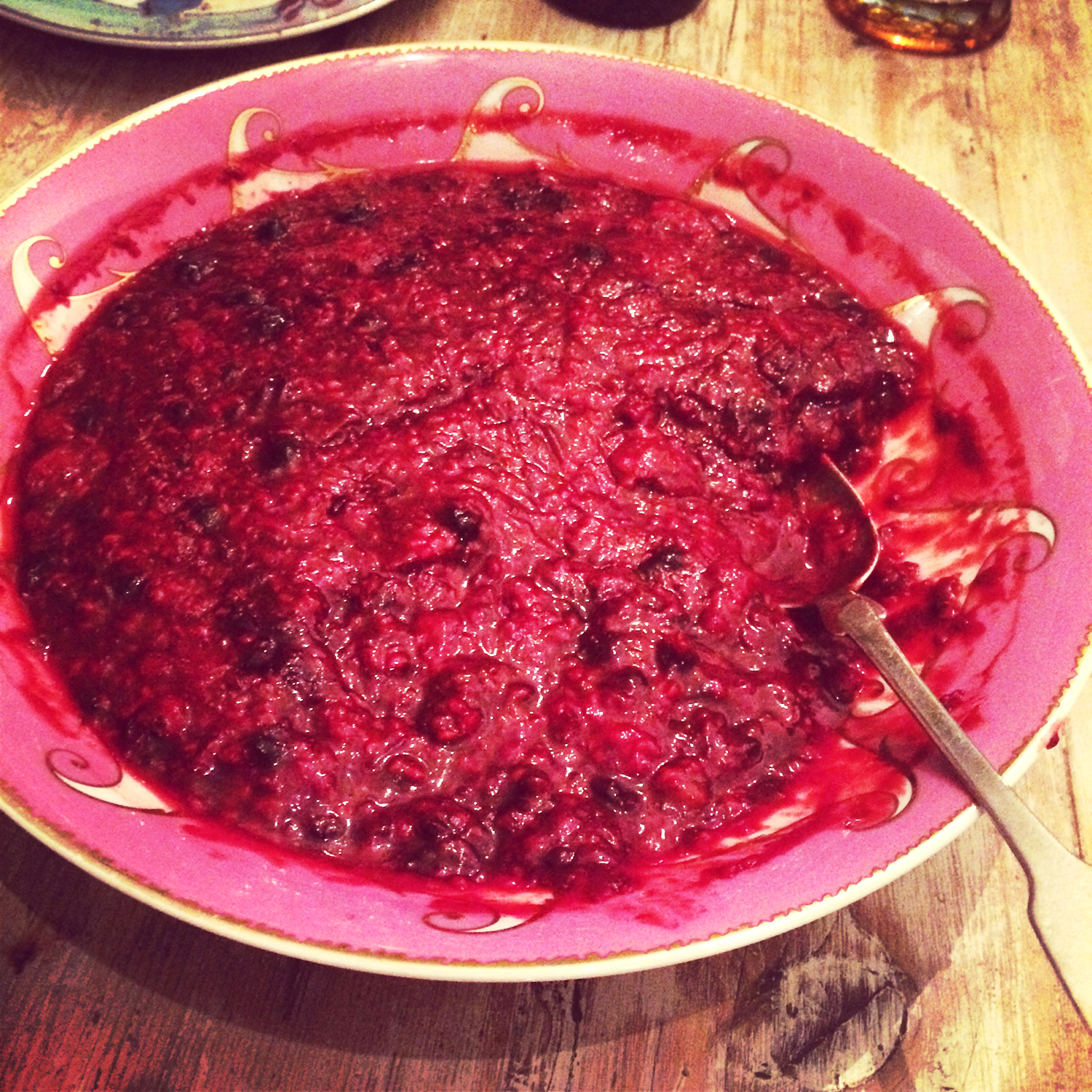 Rote Gruetze 
400g strawberries
400g raspberries
400g red currants
2 tablespoons of vanilla sugar
2 tablespoons of cornflower
You can use fresh berries in the summer or frozen mixed berries.
Use equal amounts of strawberries, raspberrries and red currants
Boil all the fruit in a big pot on a stove for about 5 minutes,
sweeten with vanilla sugar to taste ( I like it quite tart so use 2 tablespoons) ,
stir in 1-2 tablespoons of cornflower to thicken
remove from the stove and put into a serving bowl , let is cool down and then refrigerate for a few hours ( this keeps nicely over night as well)
I like serving this fresh tart compote with either custard or whipped cream with broken up meringue pieces.