Anna Loves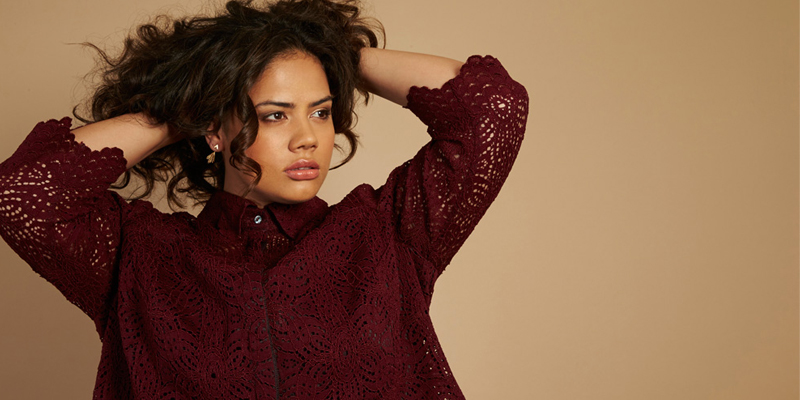 Anna's hit the big easy with this day wear edit.
Shot on model Mahalia Handley, who was just shot in the Selfridges Body campaign. Anna strips back with laid back shapes and berry and blue hues.
Wrap up in modern textures and over sized styles. Our boyfriend coats will soon provide style and warmth in a luxe wool blend fabric, whilst the abstract leopard print combines tones of deep and light blues to create a contemporary feel. Our heavy corded scallop lace is timeless and can be combined for a coordinated look.
Anna says 'I stripped back the look for this month and went with a minimal yet luxurious feeling. I chose autumnal shades and easy shapes so my customers can look great all day every day.' Anna offers effortless, easy-to-wear fashion for the busy lives we lead, and focuses on making you feel amazing and enhances your curves in just the right places
Key items include, Scallop lace edges, a checked print wool blend coat, timeless hues of blue and berry, oversized shapes and modern textures.
Keep an eye out on our weekly newsletter for when our coats drop in the next few weeks.