Featured

London Insider – Columbia Road Flower market
Columbia Road Flower market and shops are only open on Sundays from 8am- 2pm.
Sited in London's East End, close to Brick Lane and Spitalfields, this street market is a wonderful way to start your Sunday. The market has been trading in various guises since 1869, but for the past 50 years the market has become famous for selling seasonal flowers and plants at bargain prices. It gets ludicrously busy, so Frida prefers to stay at home, but having my dear friend Sebastian Fuchs visiting from Germany for the weekend gave me a good excuse to re-visit the hustle and bustle, shouting market traders and visual overload of beautiful blooms.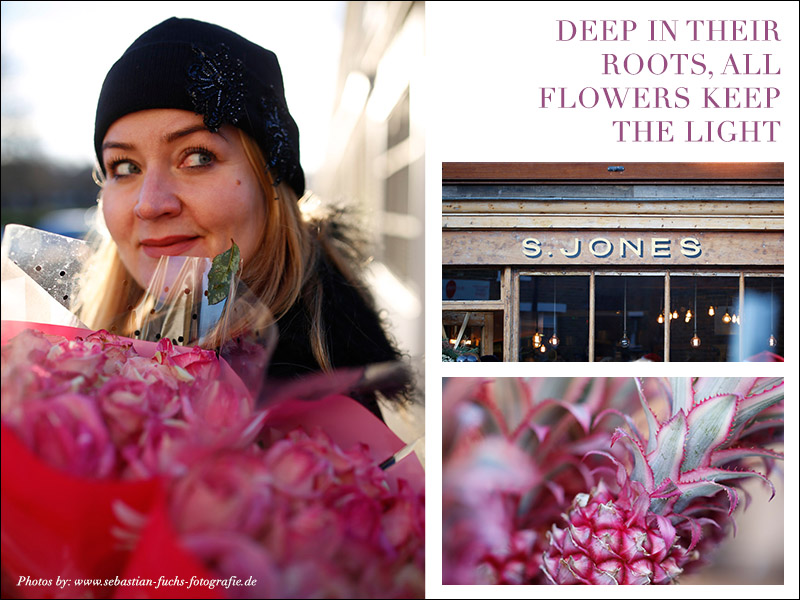 You also find a fabulous mix of independent galleries and shops selling anything from perfume to artisan pottery and delicious cakes to the most ornate Xmas decorations.
Sebastian and I managed to get a table outside at Campania https://www.facebook.com/campaniagastronomia/
and on this sunny but cold December day we were supplied with woolly blankets and I was able to partake in my favourite London pastime: people watching!
We had a little antipasti and the food was utterly delicious, every ingredient was super tasty and fresh. I really want to come back for dinner one evening.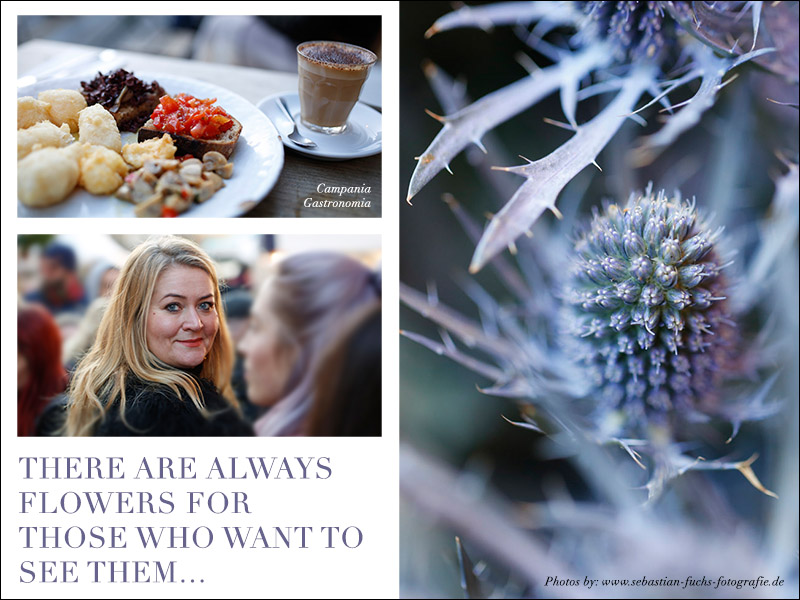 Sebastians Website: http://sebastian-fuchs-fotografie.de/
 More Informations: http://www.columbiaroad.info/
I wore one of my favourite annascholz vintage winter coats, a boho suede coat with Mongolian fur trimmings and it got admired so many times that I am thinking about relaunching it.
Who wants one?