Anna Loves
Ahhhh …travelling what a joy! How lucky are we to be able to hop on a plane and immerse ourselves in a completely different culture within hours. For those of you who follow me on social media you know how much I love Goa.
And this Christmas and New Years I had the pleasure again to enjoy the warmth, tranquillity and kindness of India's state for beginners.
Goa is so welcoming to me that I feel enveloped in velvet and completely relaxed as soon as I get there. Yes it is chaotic and dirty and you require more patience than in most countries but somehow there I don't seem to care at all. I just enjoy spending 2 weeks carefree in flip flops, bikinis and sarongs with salty hair and far away from the world of fashion and glamour.
---
Here are my tips for some of my favourite places:
I always stay in Northern Goa at http://www.yabyumresorts.com/ because when in Goa I want to be in a simple place, be close to nature and the ocean.  I love standard cottage 01 and 02 the most as they are closest to the sea and you can hear the ocean when you go to sleep.
---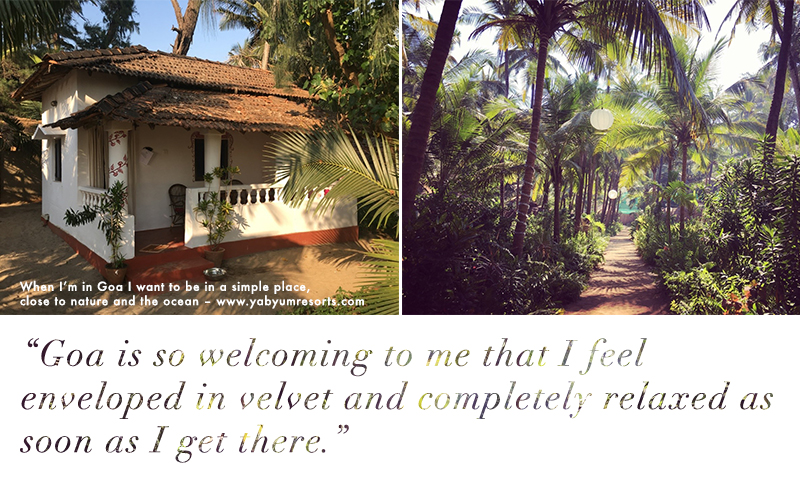 ---
My very favourite restaurant is 10 minutes walk down the beach called La Plage
There is an eclectic mix of tables and chairs under palm trees and umbrellas in the sand, this is the place where all the beautiful people hang out in their chiffon maxi kaftans and boho jewellery. And still the atmosphere is not pretentious, the food is delicious and cocktails divine. Recommended: Rare Tuna on wasabi mash
---
I also have a soft spot for Café Nu
If you like desserts you have to try their famous chocolate bonbons.
---
This is a new place which was recommended to us and didn't disappoint. Perfectly situated on the beach, serving wonderful  beautifully presented food. Recommended: Lychee Lemongrass Martinis
---
Whenever I am in Goa I am generally really lazy, and I like to relax, walk on the beach, catch up with my friends and do very very little.You can have amazing massages everywhere and good yoga lessons if that is what rocks your boat.
I would never hire a car as there are hardly any road signs and driving is chaotic. I am also not a fan of hiring scooters, but hey that is just me.Cabs are cheap and plentiful.
I would recommend to give Arambol a miss which is too run down for me now. Definitely visit Arpora's bustling night market for a spot of shopping and the very authentic street market in Mapusa. It is a riot in colour and overwhelming for the senses…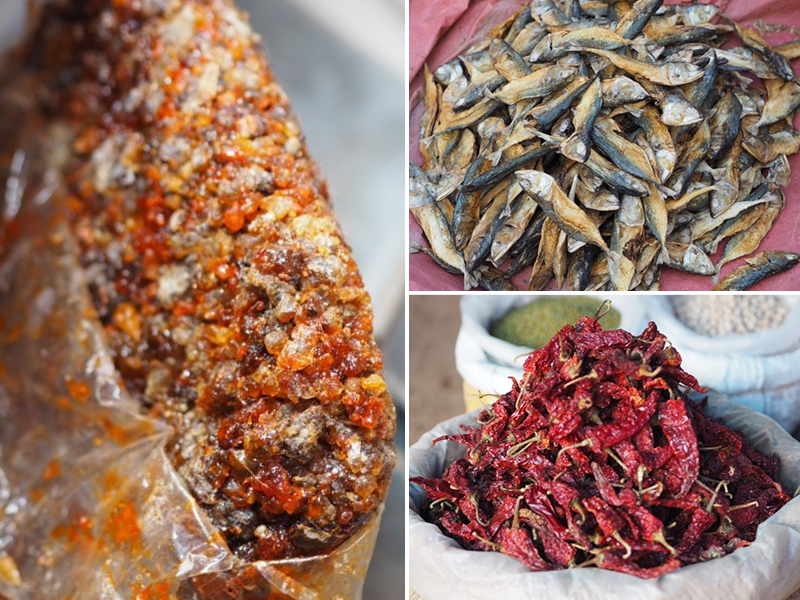 Don't forget to drink a refreshing nutritious coconut every day! I swear it helps me with avoiding stomach bugs and is super hydrating!
And last but not least have you ever tried a famous Indian Dhosa ? A type of thin pancake made from rice filled with spicy onion, potatoes and vegetables usually served with a few dipping sauces. My favourite lunch while in India.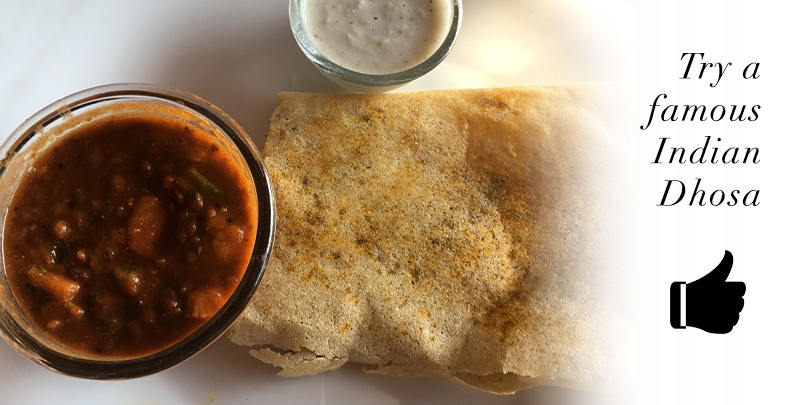 But most of all don't forget to RELAX…