Anna Loves
Did you know that London is the world's largest urban forest with over 8 million trees – how amazing is that? That works out at nearly one tree per person, so if you live in London and you are not escaping this bank holiday weekend or you are just visiting why not explore some of her wonderful open spaces?
I have lived in London for 27 years and am still finding new gems.
The only problem with Summer in the city is that the green spaces become a little congested as soon as the sun shows signs of putting its hat on ( unfortunately not very often this year ), and squeezing elbow-to-elbow on the grass can encroach a little on your tranquil vibe.
Why not browse Frida's ( my beloved Dalmatian/ Lhasa Apso cross)  pick of the best parks off the beaten track to while away a sunny day or a dusky evening in the capital.
Hampstead Heath / Kenwood House
http://www.english-heritage.org.uk/visit/places/kenwood/
One of Frida's very favourite places to roam around. She loves a dip in the ponds, and the big open spaces and I am rather partial to the yummy food they serve in the House.
Chiswick House and Gardens
http://chiswickhouseandgardens.org.uk/
Enjoy 65 beautiful acres of lush gardens, from classical views on ponds, fountains and 18th century wilderness. I also love the Café at Chiswick House which serves a lovely Sunday brunch and uses produce from the Kitchen Garden and during the Summer there is a barbeque to tempt you mmmmmhhhh
In the photo you can see my lovely mum with Frida visiting the gardens.
Kyoto Gardens in Holland Park
https://www.timeout.com/london/attractions/holland-park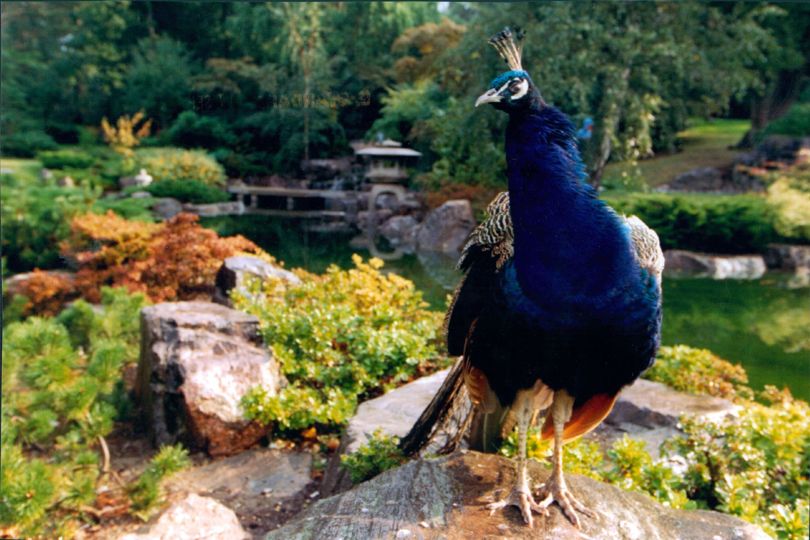 A park inside a park, the brilliant Japanese Garden in Holland Park features tiered waterfalls, koi carp in the rivulets and peacocks roaming the pretty paths.
Allow all the visual treats in store to transport you to the gardens of Kyoto.
It's just a shame Frida is not allowed off the lead anywhere in Holland Park.
Hyde Park
https://www.royalparks.org.uk/parks/hyde-park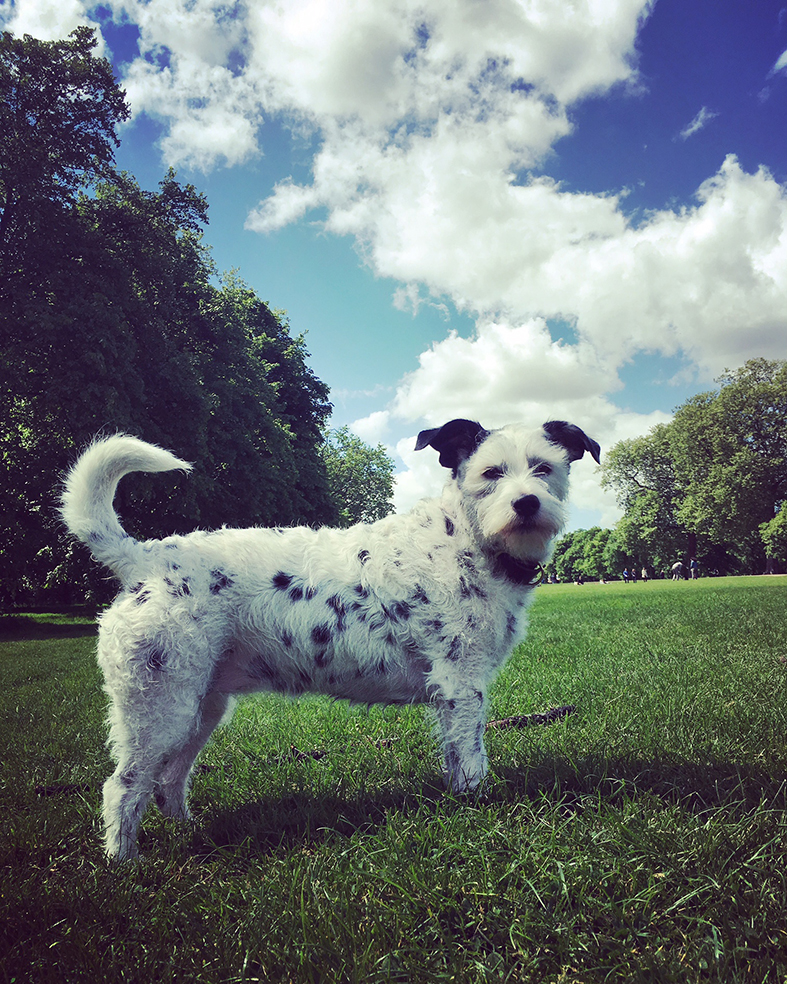 In the middle of central London you can find the vast oasis of green and open space that is Hyde Park
Take the time to walk deep into the park and meander away from the normal pathways as you can still find peace and quiet away from the crowds in one of London's most popular open spaces. And of course there is always the temptation of the Lido bar and café when it is time for a little refreshment.
Richmond park
https://en.wikipedia.org/wiki/Richmond_Park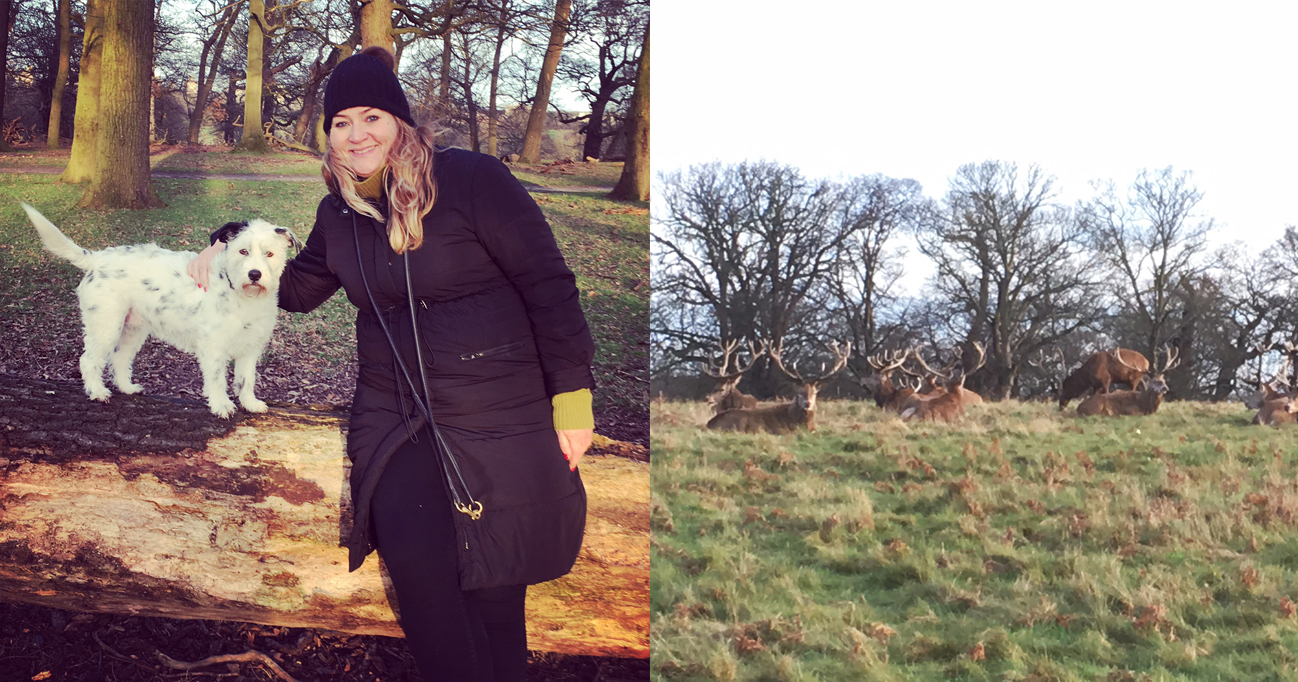 Richmond Park was created by Charles I in the 17th century as a deer park. The largest of London's Royal Parks is a nature reserve and important for wildlife conservation.
Thankfully Frida is not interested in any large animals whatsoever, but if your pooch should be anything like Fenton better to keep him/her on the lead.
https://www.youtube.com/watch?v=3GRSbr0EYYU
17 million views on YouTube !
Camber Sands
http://www.discovercambersands.com/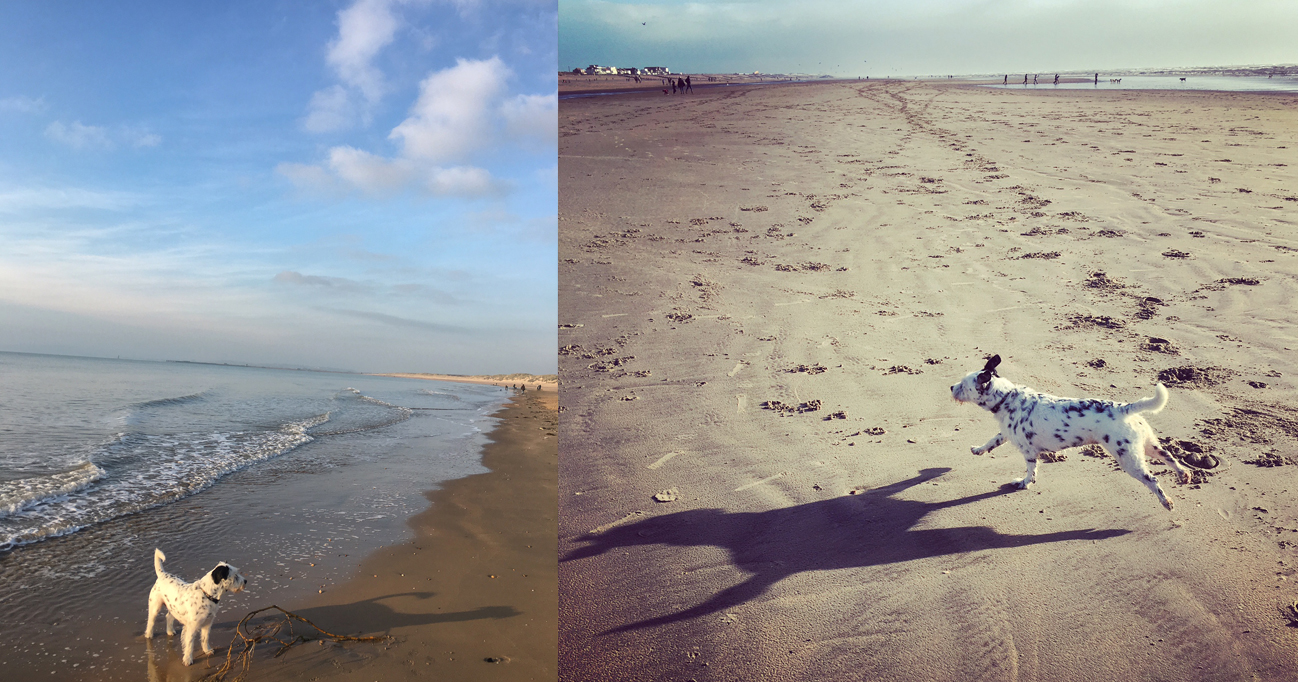 Of course this is not London, but a mere 2 hour drive down to the coast and hands down our favourite beach for seemingly endless walks. In my opinion it is one of the best places to relax, completely unwind and refresh yourself. The beautiful nearby town of Rye has many great restaurants, a cinema and an Aveda spa. What more could you want from a weekend away? I really recommend Camber out of season to avoid the dog restrictions that apply to parts of the beach from 1 May – 30 September
Now where do I go to recharge my batteries this weekend? You may spot me in one of these locations or somewhere else in glorious England.
Keep an eye out for my social media posts and have a lovely bank holiday weekend.
Anna