Anna Loves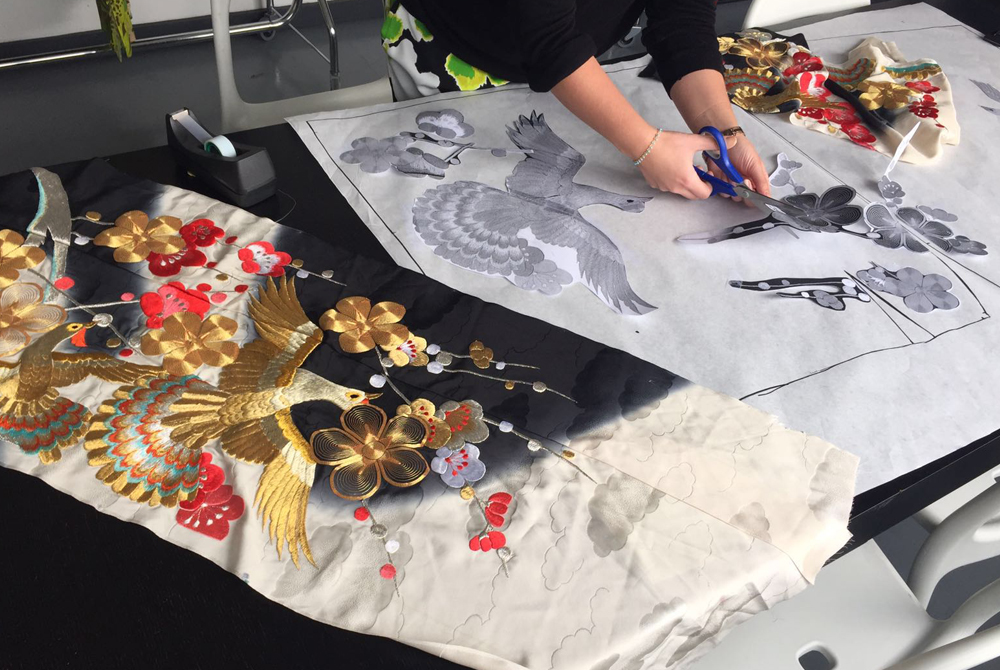 I have always had an interest in and fascination with designing clothes. In fact when I was  just 6 years old, I already started making clothes for my dolls. By the time I was 14, I had started to attend sewing classes and started designing and making clothes for myself, as I was already 6ft tall and a size 16 and couldn't find anything fun to wear.
I eventually found my way to London and was lucky enough to study Fashion Design at the world renowned St Martins College. I had the opportunity to be creative in ways that I did not know were possible. I was able to screen print my own print designs, develop new patterns and textures, try out knitting machines and use all different kinds of fabrics and materials. It was such a creative time in my life, I loved meeting students from across the world and learning from their experiences. One of my fellow students was Hussein Chalayan and the story of his famous final collection was that he buried it in a friends garden for months before he showed it in order to decay and oxidise it.
Whilst my collections are now much more streamlined, less experimental and certainly not buried in my garden, we still put a lot of thought and love into each garment. Sometimes it surprises me that I take all of my accumulated knowledge for granted and how much people like to know the story behind the pieces.
I wanted to give you a little glimpse into what goes on behind the scenes.
The Japanese kimono panel that we used for this seasons bird skirt probably has the cutest story of all.
I was 22 and having sushi with my father in our favourite Japanese restaurant in Hamburg, when a lady at the sushi bar overheard our conversation about me telling dad about my studies at St.Martins. She approached me and told me that she had this beautiful vintage Japanese kimono that she'd always wanted to do something amazing with but hadn't.
In a wonderful gesture she gave it to me and hoped I would do something fab with it.
I have since made cushion panels from it, about 10 years ago I had one of the birds sequined onto the back of bomber jackets, and it has finally served me as the artwork for this seasons gorgeous bird skirt and embroidered peasant top.
I love to wander through antique and bric-a-brac markets and have many boxes of treasures, finds and trinkets in my office.
The little embroidered vintage bird that has found its way onto the V-Neck cardigan, which is our best seller this season was discovered on a visit to Portobello market.
This season, I wanted an Indian inspired quilted pattern for our sumptuous leather jackets, and after showing my assistant Liz this artwork, I asked her to design an embroidery for the sleeve of our leather biker jacket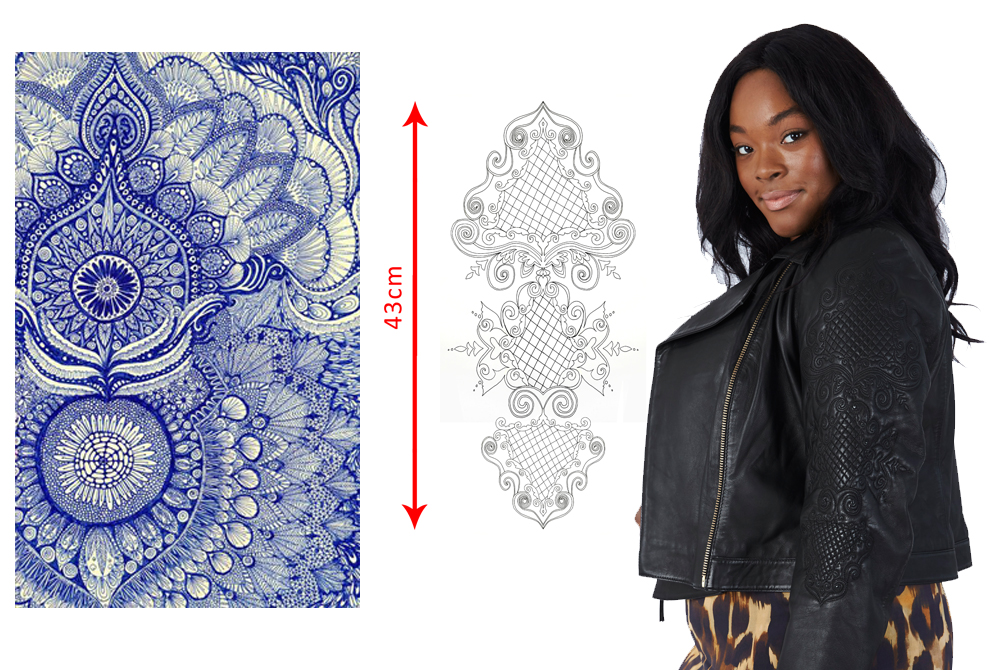 Sometimes when we really love a print and feel that we haven't used it to its full potential, we try and re-invent it. We re-colour it and might change the scale and other elements and thus, our seasons best-selling print, the red poppy print, was born.
And so it goes on season after season, year after year; I gather ideas, find new  treasures, see a movie, exhibition or simply feel I am lacking one (or several) must have items in my ever expanding wardrobe that I can design for you and also for me.
Love Anna