Anna Loves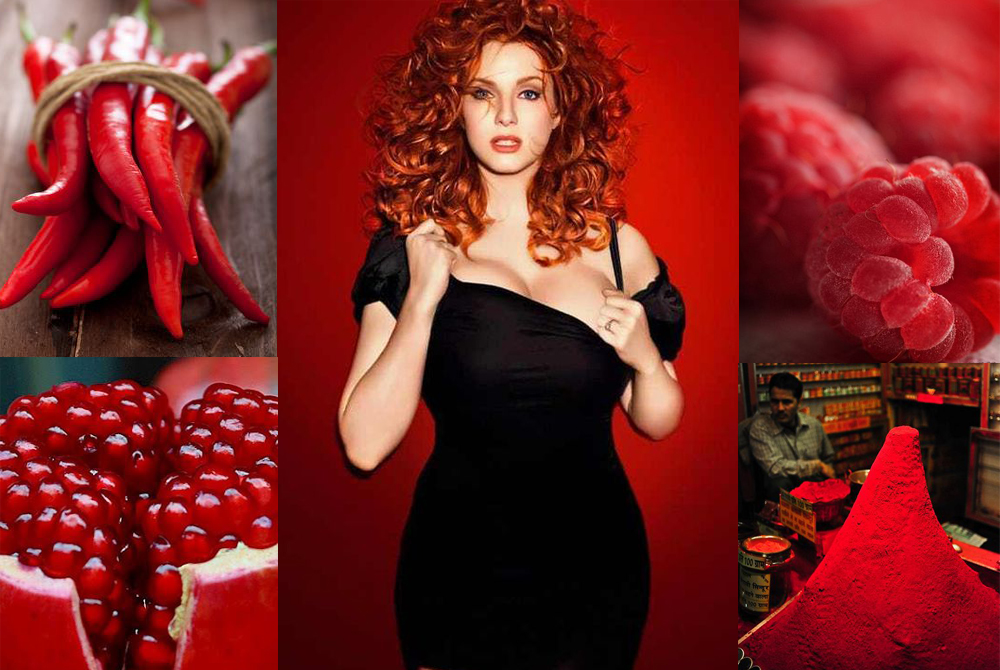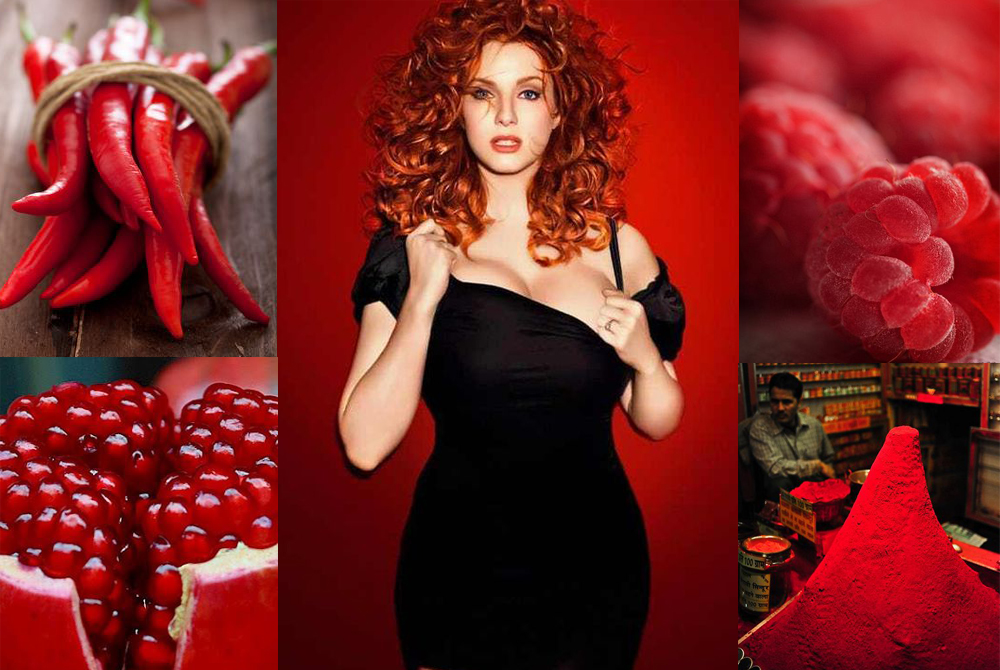 I remember having just returned from an amazing family holiday to the Dominican Republic in January of 1990 feeling completely depressed in cold, grey Hamburg. I really couldn't face the long winter months ahead, I needed the warmth and colour I so thoroughly enjoyed whilst in the Carribean.
So I did the obvious thing, I single-handedly painted my bedroom RED.
I loved it, it energized me, enveloped me and made me feel warm and inspired.
( My mum didn't love it quite so much, in fact she had to have the room repainted 3 times to cover my intense colour choice when I moved to London 6 months later)
The colour Red conjures up all the emotions and feelings that I love and adore and inspired me when I was creating my latest collection, it is a very emotionally intense colour. It is the colour of fire and blood, of love and passion, desire and heat and longing and lust. It is the colour of sexuality and can stimulate deeper and more intimate passions in us.
Red is energizing.  Red captures attention.
It is one of the most visible colours, second only to yellow – which explains why it is used on fire engines and stop signs to trigger alertness. Red focuses behind the retina which forces the lens grows more convex to pull it forward. Therefore, we perceive that red areas are moving forward. This may explain why red captures attention.
Red and her sisters ( pink and orange) are my favourite colours. Wearing a red dress makes me feel sexy, powerful and strong.
Mixing red with leopard print is one of my very favourite combinations, so this season I offer you a multitude of sinful options. Leopard silks, red leather, leopard knits, red tuxedo trousers and of course the red jersey dress. Red is the trend colour of the season.
I feel so passionate and intense about the amazing red elements of this collection . I love them and feel so strong and powerful in them – and hope you will as well.
I do love a fact,
and I have found many about the colour Red that I hope you will find as interesting as I do.
Red is one of the top two favourite colours of all people.
Only 2% of the world's population are redheads.
Red is the most popular colour used on flags in the world. Approximately 77% of all flags include red.
Red is the international colour for stop.
In Russia, the word for "red" means beautiful.
Red is an auspicious colour for marriage. Brides in India and Nepal wear red saris; in Japan, a red kimono symbolizes happiness and good luck.
Have a merry red winter season.
Love Anna