Anna Loves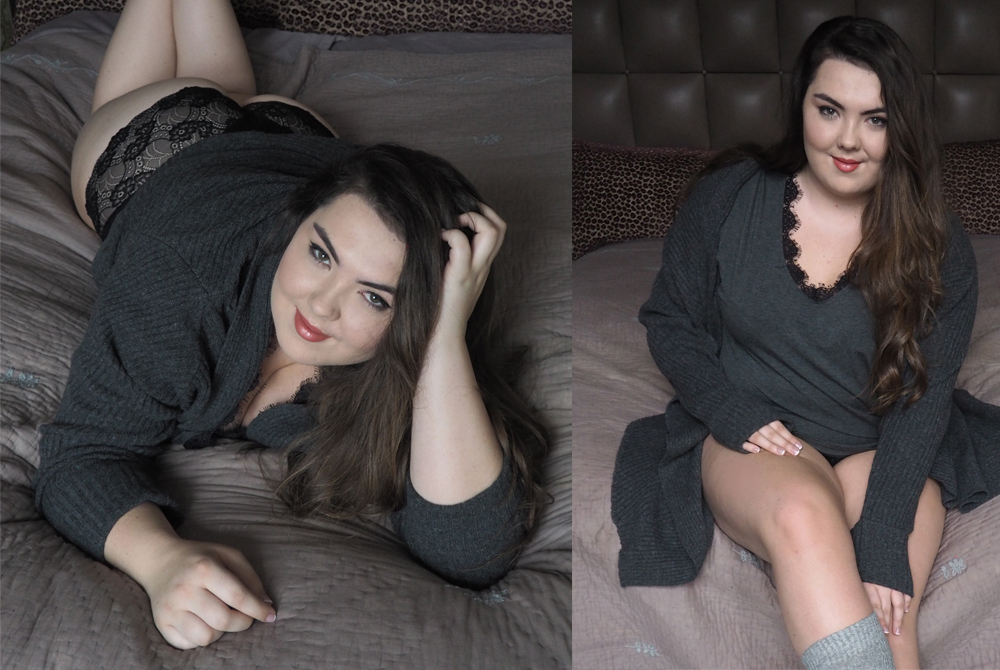 Today we have the pleasure of introducing you to Stacey Dineen.
As many of you know I was a designer mentor and judge on the new TV series 'The Fashion Hero' which is now available to view on Amazon Prime.
Stacey is our winner and now features in our annascholz spring campaign.
Her story really touched my heart and she is the perfect example of a warrior girl.
Here's to strong women!
Stacey's story
My name is Stacey Dineen and I'm 19 years old from Ireland. If you're reading this it means you're a fan of Anna's clothing, or a fan of mine. My future is looking up and I'm the happiest I could possibly be, but it wasn't always this way.
Since a very young age I was severely bullied, I was bullied from the time I started at play school all the way through to year 5 at secondary school. I eventually left as I couldn't take it anymore. The severe bullying made me feel worthless.
I was at a standstill and I didn't want to go to school anymore. I grew up believing I was what they called me, fat, ugly, Mount Everest, worthless, not worthy of life. It's when I believed every word they said that my mental health took a turn for the worst. I attempted suicide more than 15 times in the last couple of years I was at school. Thankfully I failed every time. It was hard for me to get out of bed every day, hard for me to eat, I starved myself, cut myself and did the worst things any 14 year old could do to herself. I knew all the failed suicide attempts meant I was not ready to leave, so I changed, I set myself goals and I chased them.
Within a year of leaving school and chasing my dreams this is what I achieved.
I was signed to 'Take 2', a talent and casting agency and found an amazing agent. I was signed to 'blue chief', a social media influencer agency. I wrote and recorded a song about suicide prevention. I'm currently working on music that I have written myself. I applied to be a participant on a Canadian TV series called 'The Fashion Hero' and out of 20,000 applicants, I made it to the final 40 contestants, and then went on to win the show and became the fave of Anna Scholz. Just a few weeks ago, I appeared on Ireland's biggest talk show 'The Late Late show.'
I've achieved so much in the last 2 years and I'm only getting started. I went from being broken and unfixable to picking myself up and doing amazing things. From featuring in Ireland's biggest newspapers and magazines to radio station appearances, I've almost done it all in just 2 years. Everything happens for a reason and you should always be who you are even when you're told not to. Once you start loving yourself and blocking out every bad thing you've been through and turning it into a positive, you can do amazing things, I'm proof you're worth it, you're beautiful and you deserve to do what you want.
My name is Stacey Dineen and this is my story.
Stacey Dineen Q&A
1)      What made you want to apply to the Fashion Hero?
My passion made me apply for the fashion hero, I've always been interested in being a model but never had the chance because I don't meet the typical requirements for the fashion industry, when The Fashion Hero casting came up, it spoke to me, it was all about people like me who don't meet the standard modelling requirements. It was about looking at beauty beyond size, and that's amazing. I feel strongly that your size shouldn't be held against you in an industry dedicated to beauty, when did size matter and what does size have to do with beauty? Nothing, you can be beautiful without meeting the fashion industry requirements and The Fashion Hero wanted to prove that, as did I. It was meant to happen.
2)      What was your favourite part of filming the show?
My favourite part of the show was obviously winning. I became a fashion hero for Anna Scholz. I was looking at Anna's clothing months before we started filming and I instantly loved her designs. No matter what you wear, if it's Anna Scholz it will fit like a glove. It compliments every curve you have in all the right places and it's really comfortable. I was over the moon when she revealed I was going to be the face of her newest campaign.
3)      What was your most challenging moment in the show?
My most challenging moment in the show would have to be the mirror mirror challenge, I didn't like myself so it was hard to undress in front of a mirror let alone a room full of strangers.
I found it really hard to mention things that I liked about myself, but a lot of people there did tell me what they liked about me, it's why we were there. It was hard to look at myself almost naked in front of everyone and point out what I dislike about myself, it was also a very touching moment and I'm happy I did it.
4)      What is your message to curvy women?
Just embrace your body, you don't have to be thin to be sexy. Society tries to tell us that size contributes to how beautiful you are, but that's just not true. Our body is our temple and it gets us everywhere we want to go, love it, flaunt it and be sexy in your curves, if you're happy in your own skin that's all that matters.
5)      What kind of change would you like to see in the plus size industry? 
I would love to see mannequins of all sizes, shapes, height and skin colours. I would actually love if there was a screen instead of a mannequin that shows 10 different types of people walking a runway wearing the clothing item on display. I would also love if the fashion and modelling industry worked without preconceived ideas on what size, shape height and colour a model should be.
If you are good in front of the camera, that should be enough. I think a model should be a role model for what's inside a person not just outside. The industry focuses on outer beauty. I want that to change because I feel everybody is beautiful outside, regardless of size and we need to concentrate on the real person inside.
6)      How do you feel being a brand ambassador for Anna Scholz?
I can't find a word in the English dictionary to express how happy I am. Anna's clothes are absolutely beautiful and I get a confidence boost when I see myself wearing her designs. Anna's clothing is so easy to wear to any event any time of the year.
The clothes fit so well, are extremely comfortable and very stunning. The fabrics are amazing and the styles hug your curves. Anna's clothing would look good on anyone. You can tell that a lot of love, thought, care and work has been put into each item of clothing, it's a really proud feeling to be the Anna Scholz ambassador.
7)      What was your favourite outfit from your shoot with Anna? 
I honestly can't pick a favourite as I love them all so much! I did however love the multi-coloured jumper, it is like wearing a pillow, it is so comfortable.
8)      What exciting plans do you have for 2018? 
I have a lot of plans for 2018. I'm going to be doing many more auditions and castings for acting and modelling.
I'm working on a lot of new music and planning a Irish tour to share my story. I want to inspire as many people as I can.