Fashion

In April we launched our second Plus Size Designer collection Anna Scholz by Ulla Popken .
Not only is the second collection bigger, it also included casual wear for the first time and completely new to annascholz, Bridal fashion and we are delighted that the collection has also launched in all of the 300+ Ulla Popken stores.
You can search for the store nearest to you here https://www.ullapopken.de/inhalt/kundenservice/service/filialfinder/
I love working with new companies, understanding their philosophies and customer range, see what is missing in their selection and adapting my designs to suit their market pushing their boundaries a little while staying true to our brand.
I particularly enjoyed working with everyone at Ulla Popken as they are a passionate team of women who want to constantly brighten up the Plus Size Market.
I have never worked with a company before who are so happy to sample, experiment and try new shapes and fabrications.
Despite the many long meetings, I loved the development stages and working so closely with the team.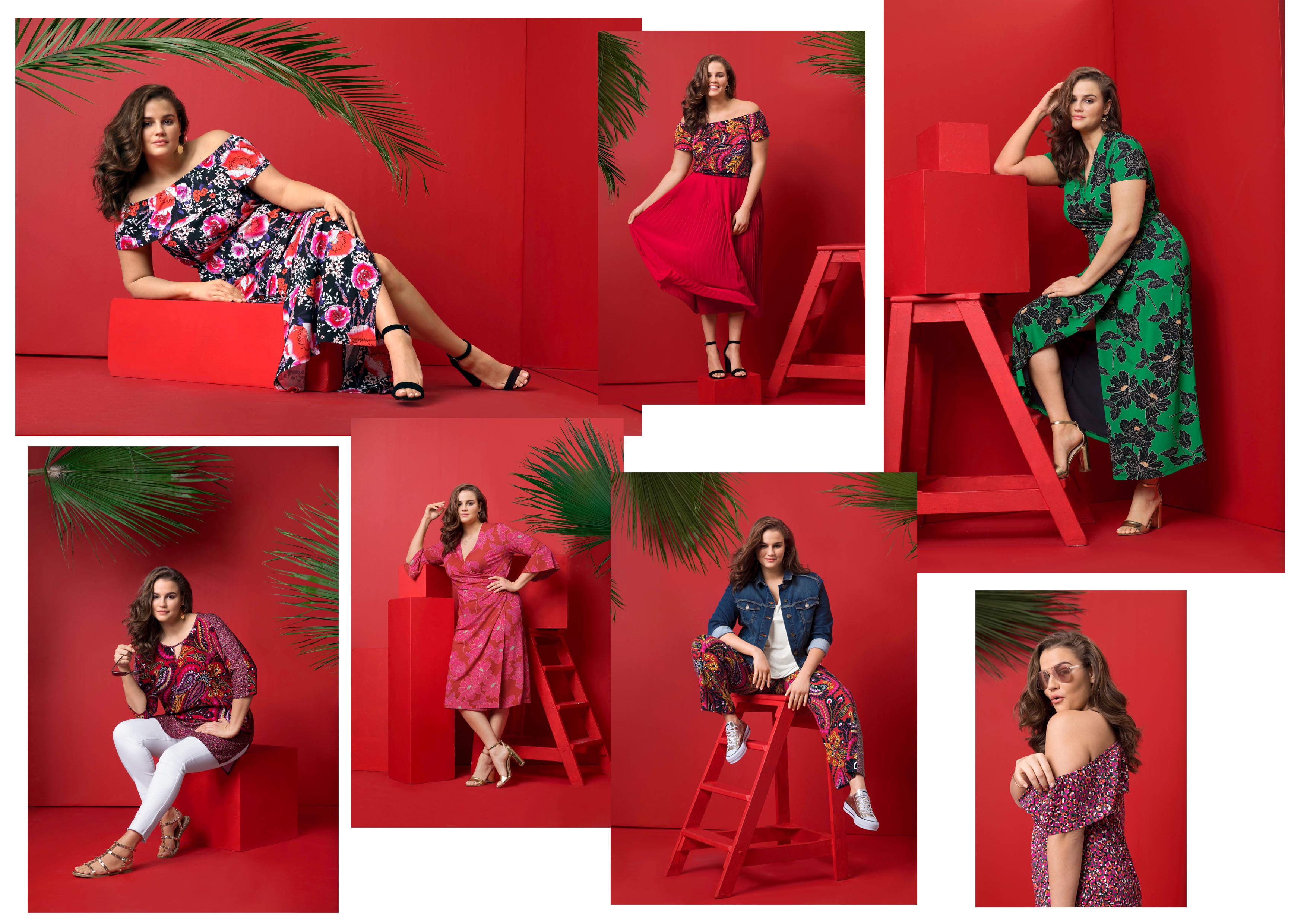 Just to explain how my collaborations work, I design a huge new collection and then together, we choose the best /most suitable styles / prints/ colours in selection meetings. Once the choices are made I send the Ulla Popken team technical specification sheets of the selected styles, and then they source new fabrications within budget and sample the new pieces.
We then have fit meetings together to make sure we optimise each style, select the final print colour/ scale / colours from labdips, length/construction of each garment before each style gets signed off.
The collection varies from casual pieces in denim, printed jerseys and tunics to business wear in a powerful red suit, to an oriental inspired khaki chic range and a new bridal range.
I was also deeply involved in the whole process of the photo shoot for the collection. I love this part of the journey where I finally get to see my designs come to life through my art direction and see it on a real person. I start with planning the mood boards and once we have a concept agreed with the Ulla Popken team, its time to prepare. I am involved in every step, from choosing the models, the hair and make up artist to picking shoes, jewellery and other accessories.
We decided to shoot in London with my team and had a 4 day photoshoot. I work so closely and so well with my favourite photographer who understands how I like to see things that it makes it so much easier for me to oversee the art direction of the project.
Click for more info Behind the Scenes here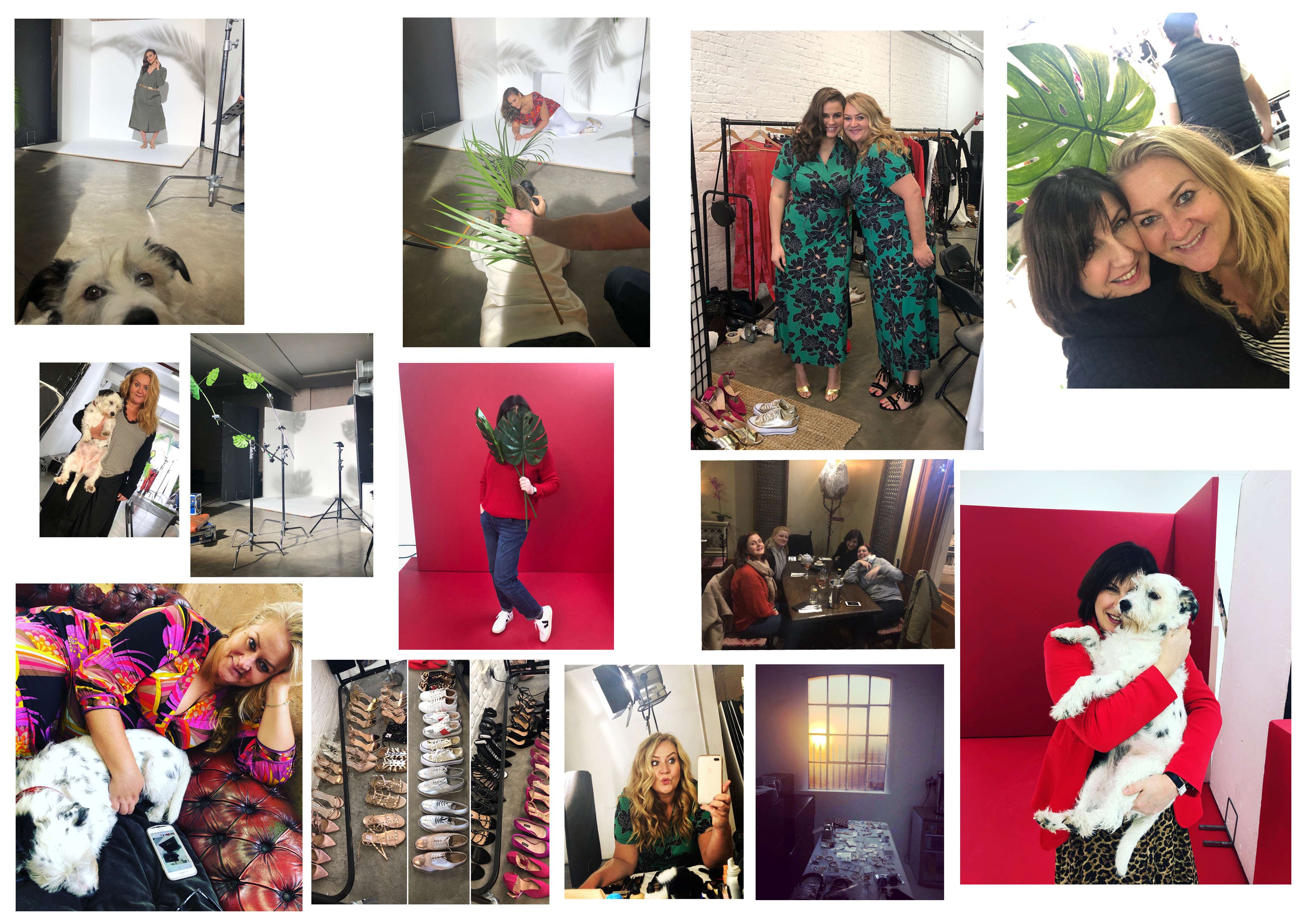 I think you can see from the results that this collection is very close to my heart and that every detail, print, layout and slogan is the result of a passionate wonderful collaboration with a fantastic team.
What is your favourite look?
Love Anna