Fashion
Helene sent us this photo all the way from snowy Canada. She's wearing Anna's fab orange leather biker jacket which she ordered specially from the shop in Berlin.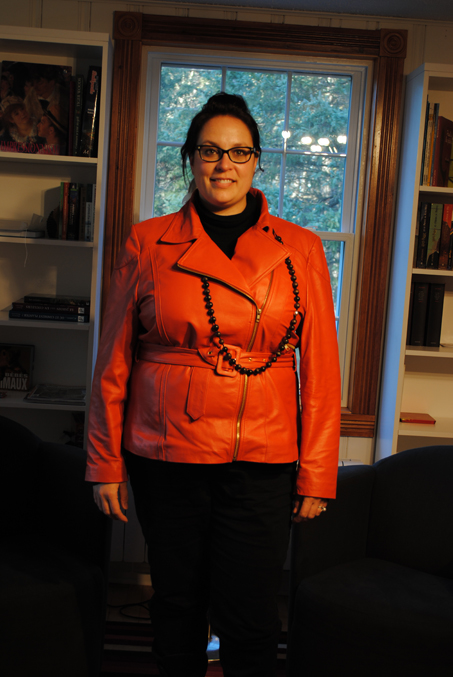 Helene has won a £100 shopping voucher for use on www.annascholz.com!
Customers: we invite you to submit your photos now for the January competition to be the first winner for 2011. Send us snaps of you in your favourite Anna Scholz looks for publication on our blog, and you'll be entered to win a £100 online shopping voucher. Whether you're just hanging out or headed out on the town, we'd love to see how you lend your personal flavour to Anna's clothes.
Just e-mail your photo to [email protected]