Fashion
Australian Super-model Robyn Lawley's career keeps going from strength to strength. She has appeared on the covers of Italian Vogue and French Elle. She is also the first plus-size model to grace the pages of Australian Vogue.
And…(pssst- lean in closer) just to let you in on a little secret…she is the model for Anna Scholz's Spring-Summer 2012 White Label collection campaign. Stay tuned for those stunning photos shot on location in Marrakech!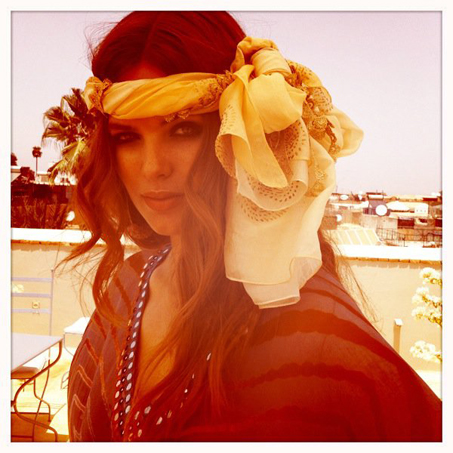 Here, Robyn answers Anna's special questionnaire with flair!
What is your favourite part of your body?
My legs
Your personal Oscars : Favourite male actor/ favourite female actress ?
Tom Hanks, Jodie Foster
Where will you be in 5 years?
Modeling, dj-ing and hopefully designing
Who would be your dream date?
Brad Pitt
What superpower would you like to possess?
Teleportation– Then I wouldn't have to fly anymore (hahaha)
What has been your greatest achievement?
Being on the cover of Vogue –It has not been an overnight success
What has been your happiest moment?
When I was overseas for nearly a year, returning to Australia to see all my family there at the airport waiting for me will always be my most cherished memory.
What is your greatest fear?
Losing my sisters
What makes you sad?
Animal cruelty
How do you relax?
Watch movies that remind me of home
Heels or flats?
Flats
Black or white?
Black
Where would you like to be right now?
In bed
What is the most important lesson life has taught you?
Be kind
What is your favourite song?
Probably Radiohead's "Everything in Its Right Place"
What is your guiltiest pleasure?
Nutella
What do you appreciate most in your friends?
Honesty
What is your idea of happiness?
Being content with who you are