Fashion
Dawn French appeared on ITV's Lorraine show this morning to chat about her novel.
We couldn't help it– we were utterly entranced by what Dawn was wearing. She looked lovely in Anna's teal dandelion print double silk shirt!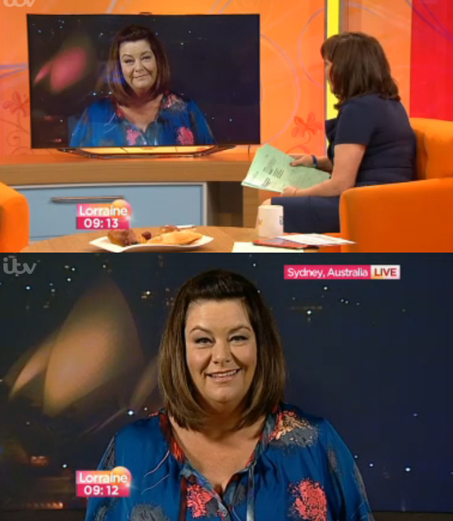 Dawn is currently in Australia, appearing as a judge on the TV show Australia's Got Talent.