Places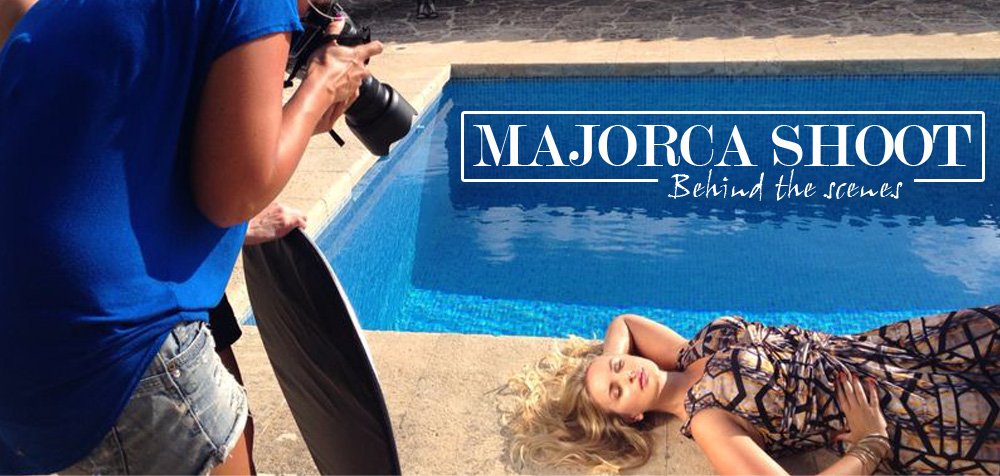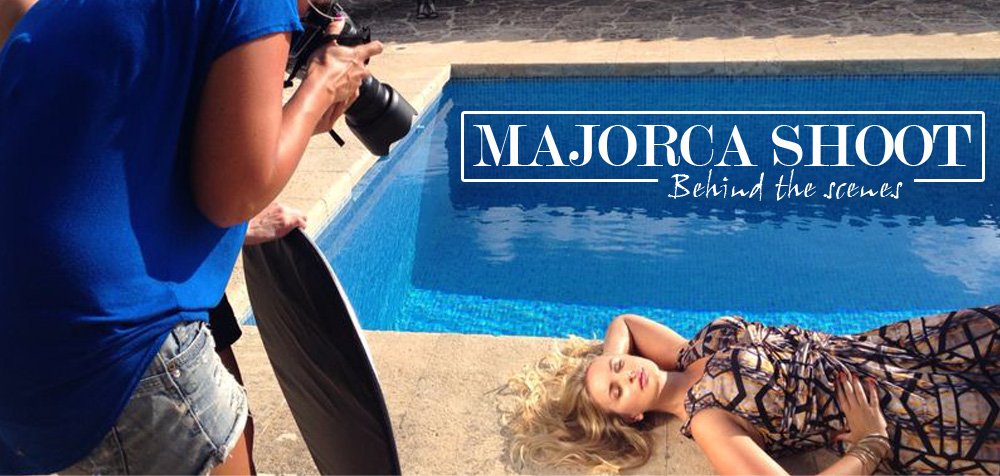 We had a great week in sunny Majorca, shooting the images for the launch of Anna's Spring/Summer 2015 collection, and here are a couple of photos to show you how it all went down.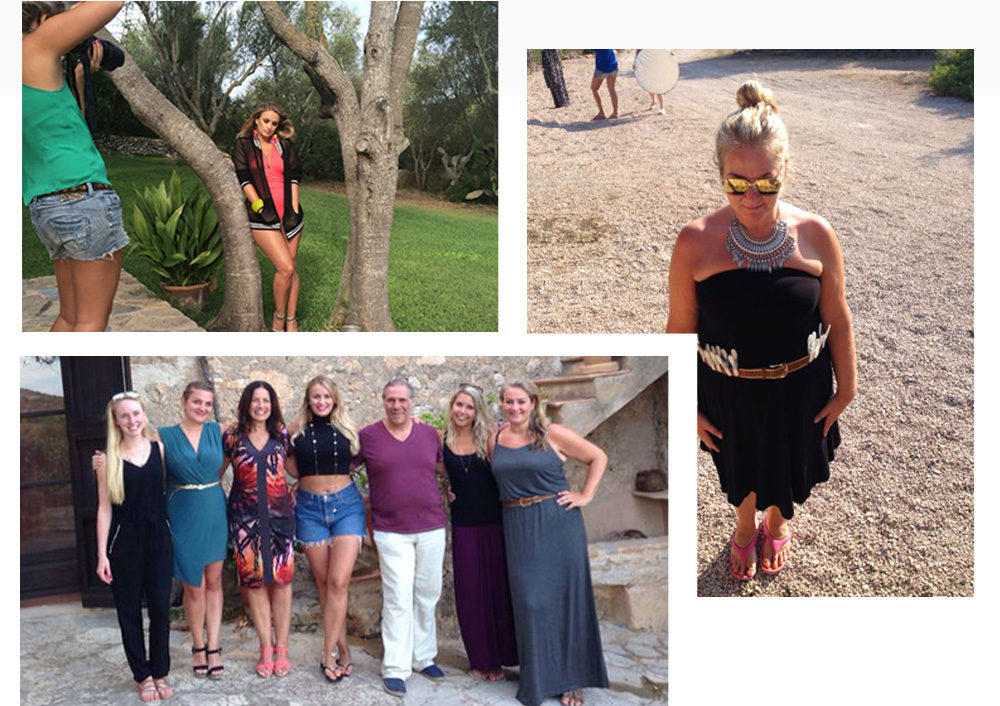 Gina our model with Mindy Coe our photographer, Anna with her clothes securing clips, and the Anna Scholz shoot team.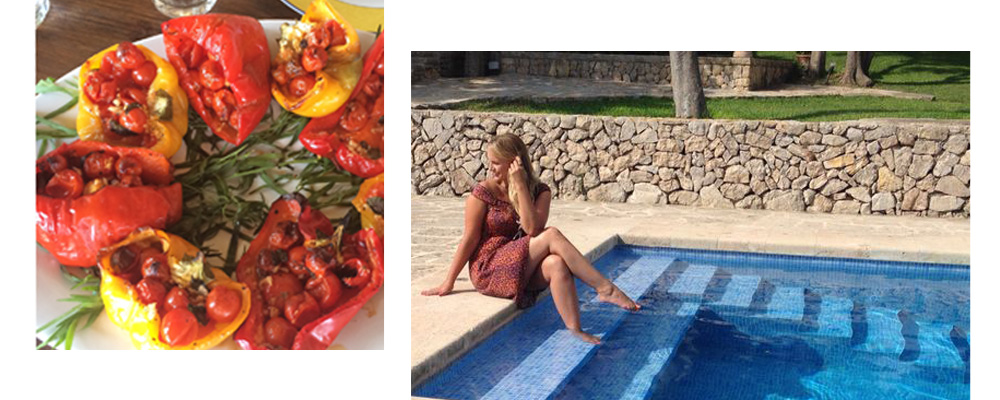 Sharon's Stuffed Pppers for lunch, and Gina enjoying the pool in our Leopard Tan Silk Off Shoulder Dress.
Gina and Mindy, and Anna in the sunshine.

The start of a beautiful sunset, and skin decorations worn for the shoot. We think Gina looks beautiful in our Spring/Summer collction, and we loved our time in Majorca. Why not let us know where you're planning on visiting for your holidays this year, and where you'll be wearing your Anna Scholz garments using the #ASholidayoutfits hashtag, and we'll share our favourite ideas and images.