Fashion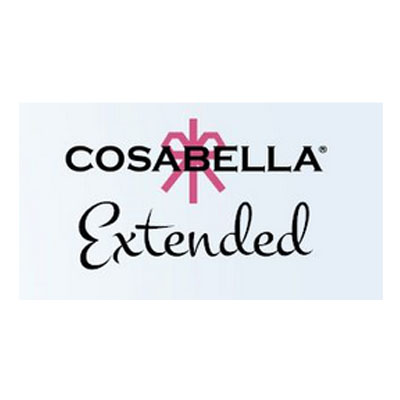 The Italian Lingerie company Cosabella, are one of the first brands to drop the term 'plus ' size  in their marketing and instead will call their styles  'extended' . Extended ranges will include bralettes, thongs and boy shorts in lace, satin and cotton and go up to a 38F bra size and a size 22 knicker.
To promote and celebrate a wider acceptance of different body types and extended sizes, the underwear label has launched a campaign with plus-size model Emily Nolan. Emily is not only an award-winning author of 'My Kind of Life', but she is chief empowerment officer of the non-profit organization Topless which promotes self-confidence and body-empowerment.
Emily said  "I couldn't be more proud of the 'TOPLESS' partnership with Cosabella. It's been a long time coming and I'm honoured to provide "the girls" with Extended–the most beautiful, comfortable luxury lingerie line for an empowering array of already perfect bodies."
Do you think the term ' plus'  should be dropped from brands? Does an 'extended' line sound better than plus size? Does it matter to you ? Do you think there is a different or better word that could be used ? Do you think their size range is plus or extended ?
Please let us know what you think in the comments below.