Fashion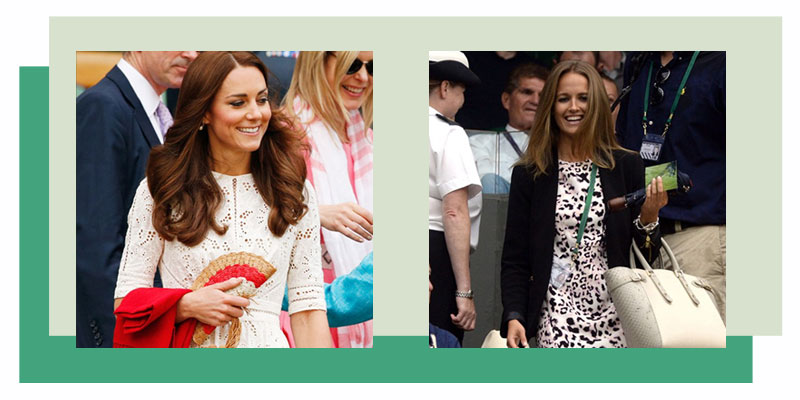 It's that time again: strawberries and cream, a glass of Pimms, a pair of sunglasses, maybe some rain, and a bit of tennis too – the Wimbledon Tennis Championships.
The sporting event shows off some of the world's most talented tennis players, as well as a number of celebrity guests hidden in the crowd, with the ladies often wearing some beautiful summery outfits. Here is our run-down of some of the best attires that have made their appearances over the years, and how to recreate them Anna Scholz style:
Kate Middleton
We love how Kate has paired her pure white dress with some bright red accessories, and even the dress itself is a copy of the all-white regalia worn by the tennis players. You can recreate this look easily with our Daisy Lace Tunic Dress, paired with one of our bright Tie-dye Sequin Stoles, and matching jewellery and shoes.
Kim Sears
Kim is hinting at the all-white clothing of the players too, with her monochrome leopard print, but we reckon you could go for a brighter vibe with our Double Silk Off Shoulder Dress. Same pattern, but you'll definitely stand out a mile now!
Natalie Dormer
Natalie Dormer, of Game of Thrones fame, is looking pretty damn cute in her all-pink ensemble, with its lovely, fun leafy pattern. And if fun patterns are what you're looking for, the Silk Crepe de Chine Band Dress is perfect, with its paisley pattern, and relaxed but summery colour scheme.
Elsa Pataky
Polka dots work any time of year, casual or dressed up, day or night. Our Spot Georgette Long Shirt has a hint of pink in it, but it's the polka dot print that is the eye catcher, and would go perfectly with a glass of Pimms – and we think Elsa would definitely agree!