Anna Loves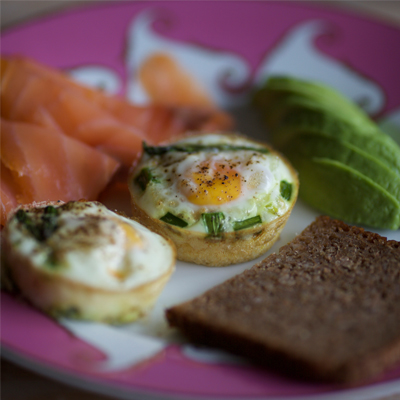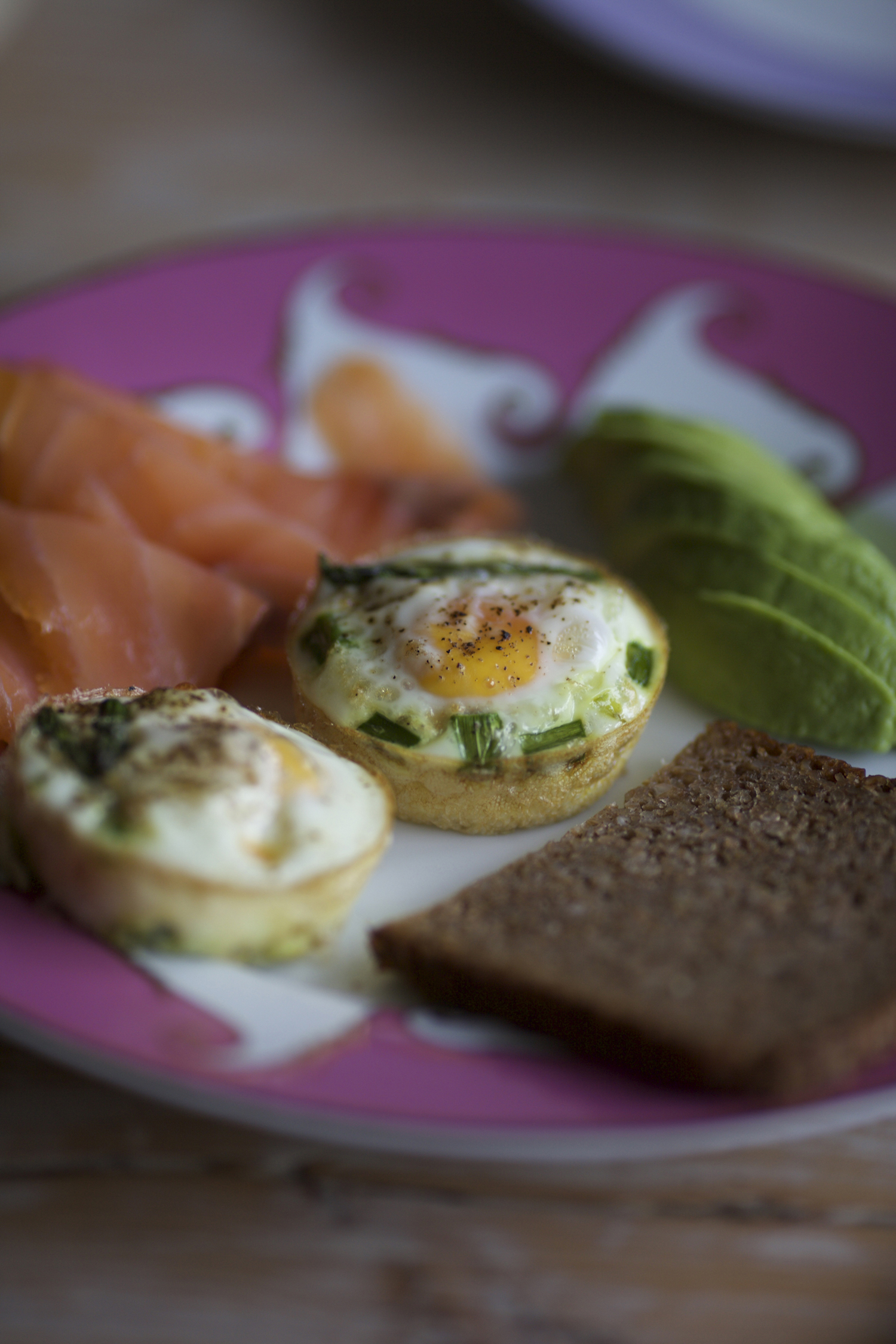 You'll need:
Organic eggs
Chopped spinach
Chopped asparagus
Salt & pepper
Fry light spray
To serve:
Smoked salmon
Sliced avocado
Rye bread
To Make The Egg Muffins: ( Eggs provide nutrients to the eyes and prevent degeneration)
Use your cupcake tray and spray each form with a spritz of frylight so your eggs don't stick.
Today I made 6 mini muffins with chopped spinach, and 6 with chopped asparagus.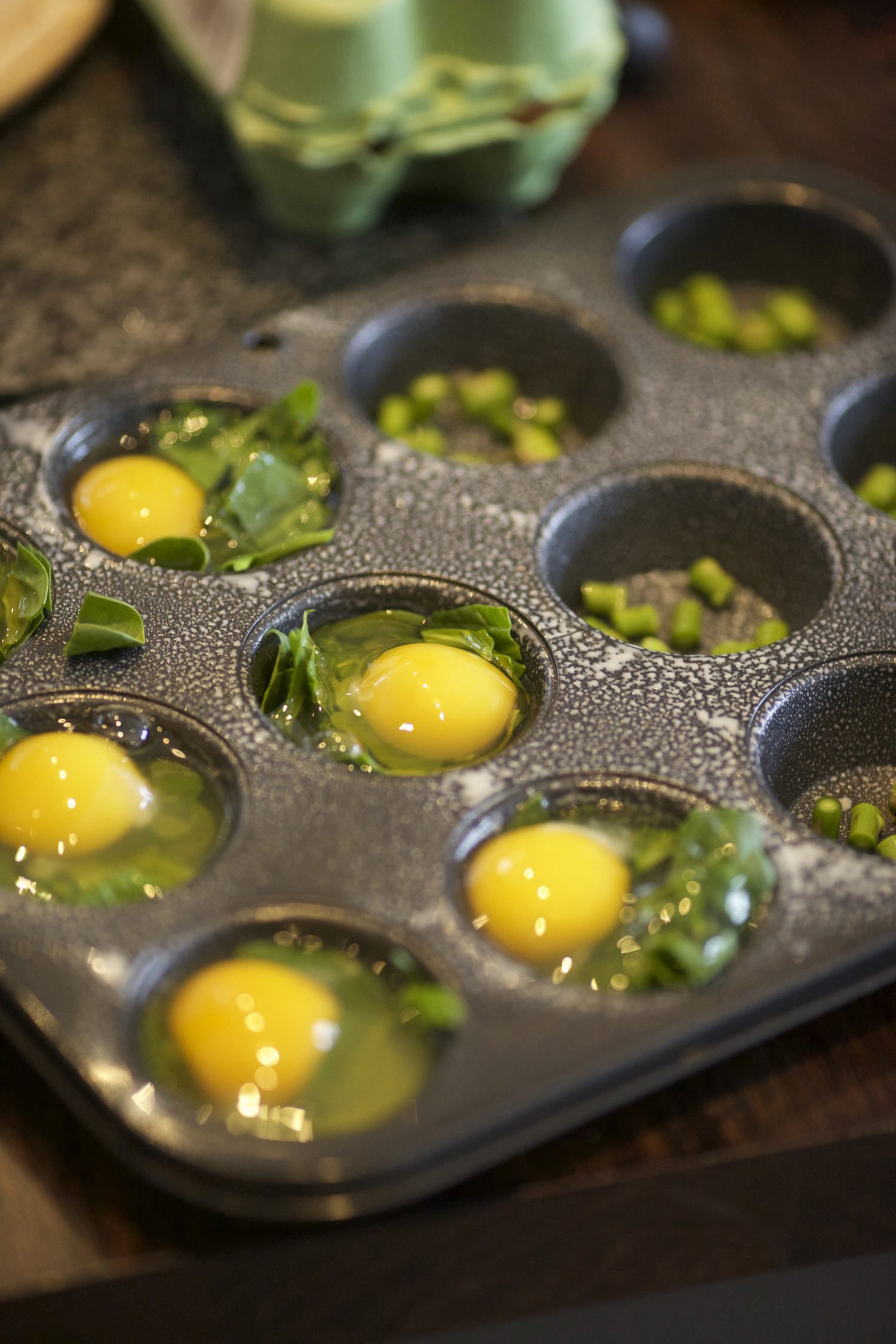 Fill your muffin shapes half with chopped vegetables….to be creative you can use nearly anything you have in your fridge. I sometimes add smoked salmon , or some grated cheese to these little wonders, but today we are staying very clean with just vegetables and the all important nutritious organic eggs.
Crack one egg in each muffin shape and season with salt and pepper.
Put the tray in the pre-heated oven on 160 degrees for 10-15 minutes until the eggs are set.
I like these most when they are warm and serve them with some smoked salmon, a sliced avocado and some lovely rye bread, but I always make a whole tray of them and they are great for lunchboxes or snack time too.