Fashion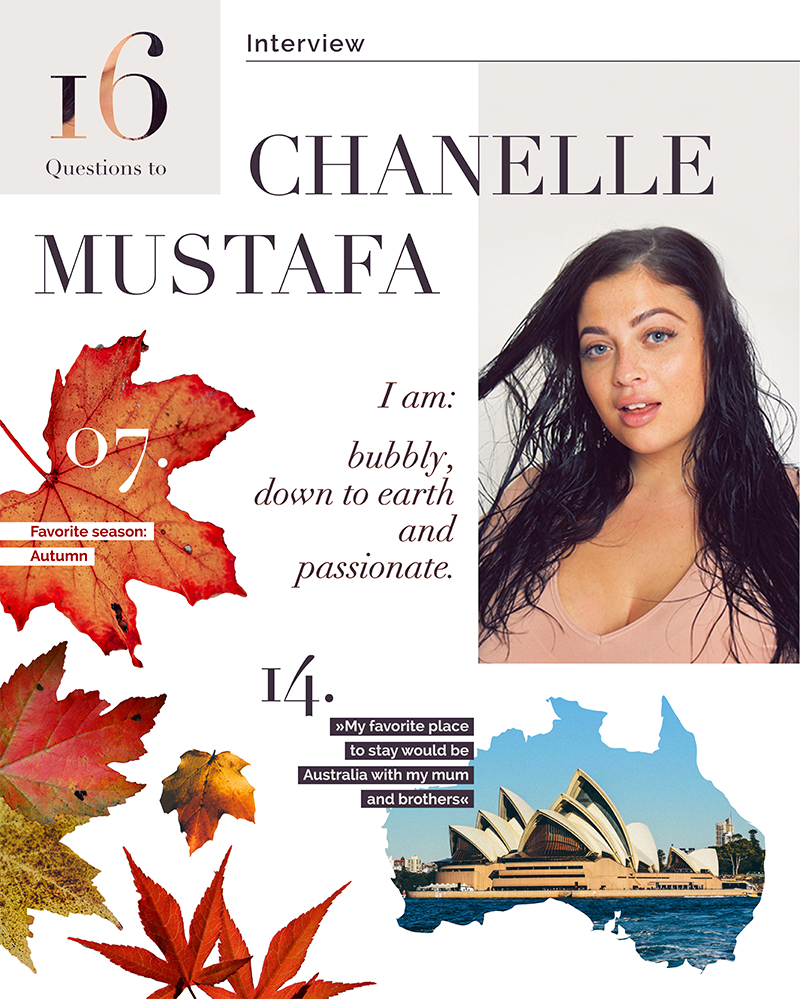 We caught up with Chanelle Mustafa, our latest campaign model for 16 questions. Now we know her favourite place to stay, her All Time fashion favourites and her hardest life lesson. In addition to many other questions also found out what her favourite annascholz piece is.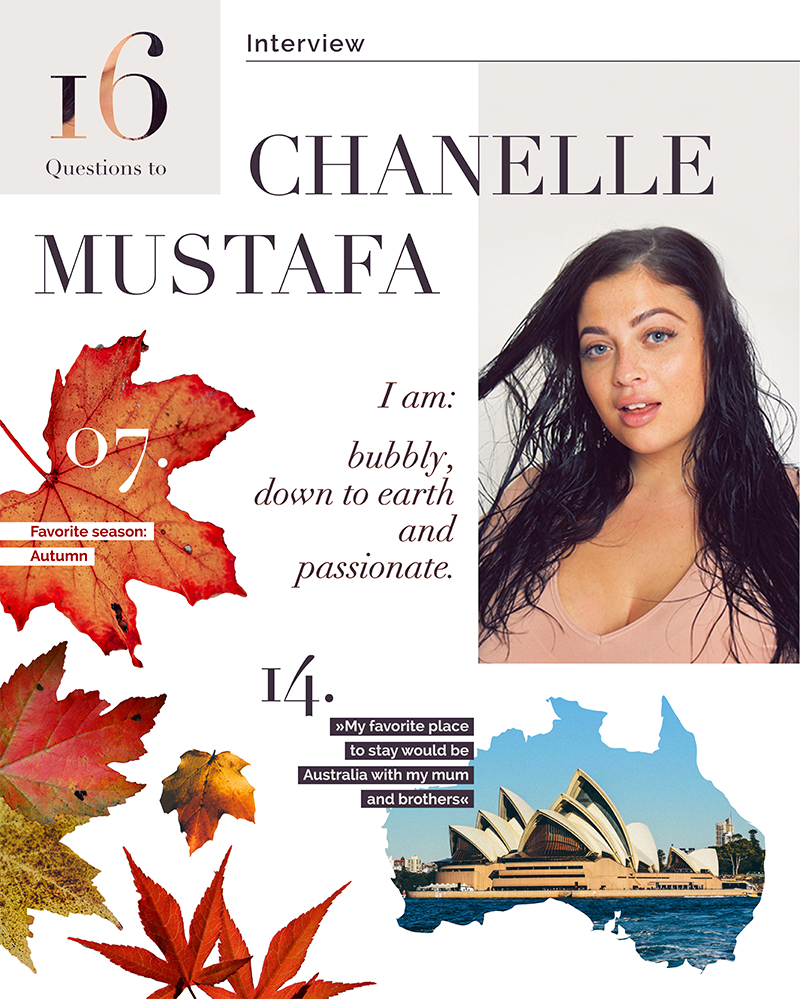 1. Describe yourself in three words.
Bubbly, down to earth, passionate.
2. If your life would be a movie, what would it be called?
Organised chaos
3. Which fashion piece in your wardrobe would you never give away?
High Waisted leather skirt!
4. Who inspires you in your life?
This is a tricky one because i get so much inspiration from life itself. The people i surround myself with mostly, friends and family.
5. What is the most difficult life lesson you have learnt?
To know my worth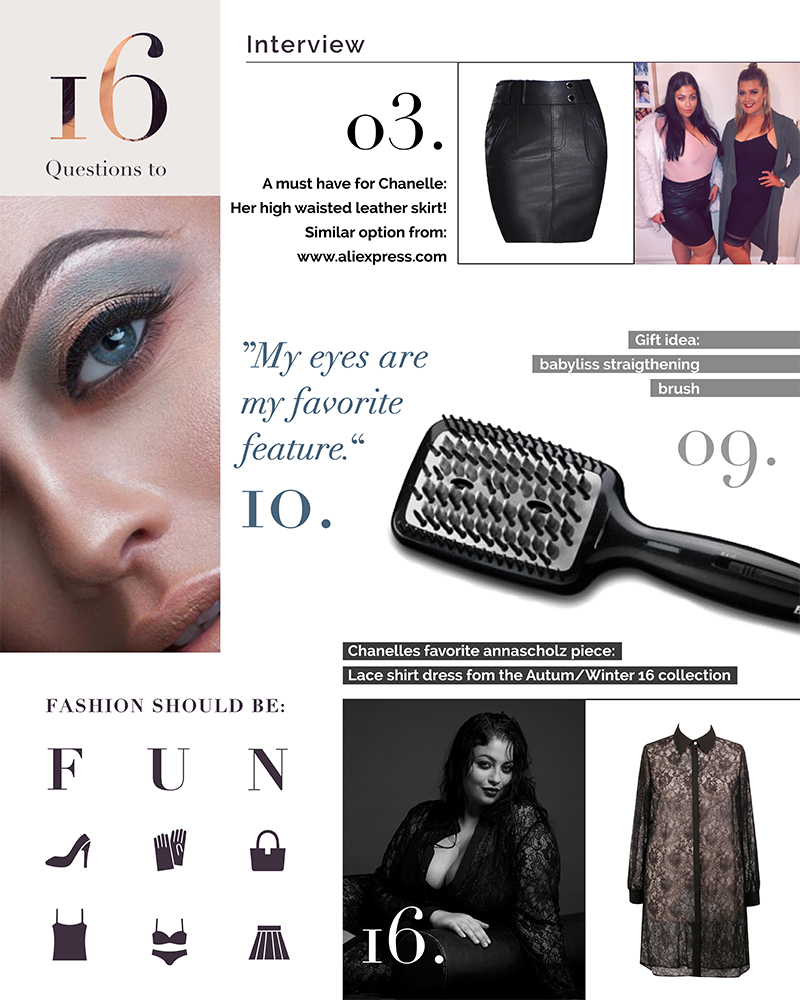 6. What would be your wish for the Plus Size fashion scene?
For there to be as many high street shops for plus size fashion as there is for "normal" sizes.
7. Which season do you like the most?
Autumn
8. Where do you see the Plus Size fashion scene in 10 years?
I would like to see the same fashion for plus size as we see
for standard sizing and to see more brands using size 20+ models.
9. What was the last gift you gave someone?
I bought my best friend a babyliss straightening brush for her birthday.
10. What is your favourite feature about yourself?
My eyes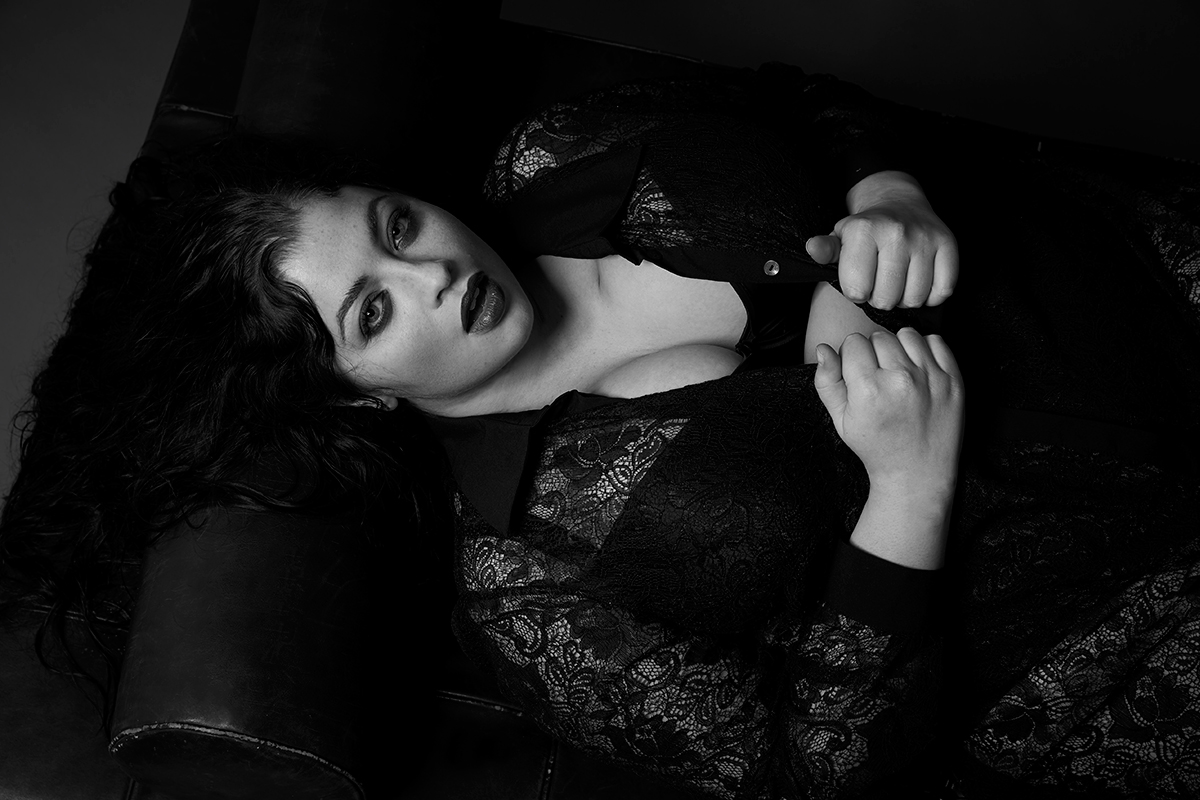 11. Tell us your most funny habit?
Turning down my music in my car when i'm trying to parallel park.
( As if it's going to make me see better )
12. How did you feel at your first photoshoot?
Nervous, uncomfortable but excited.
13. What would you tell your 16 year old self?
To stay with my family for as long as possible.
14. Tell us your absolute favourite place to stay.
In Australia with my mum and brothers.
15. Fashion should be…
FUN!
16. Which is your favourite Anna Scholz piece?
Lace shirt dress which I wore for the annascholz editorial shoot.
---
Chanelle is sign to immmodels.
The link to the website can be found here:
http://www.immmodels.com/plus-size/