Fashion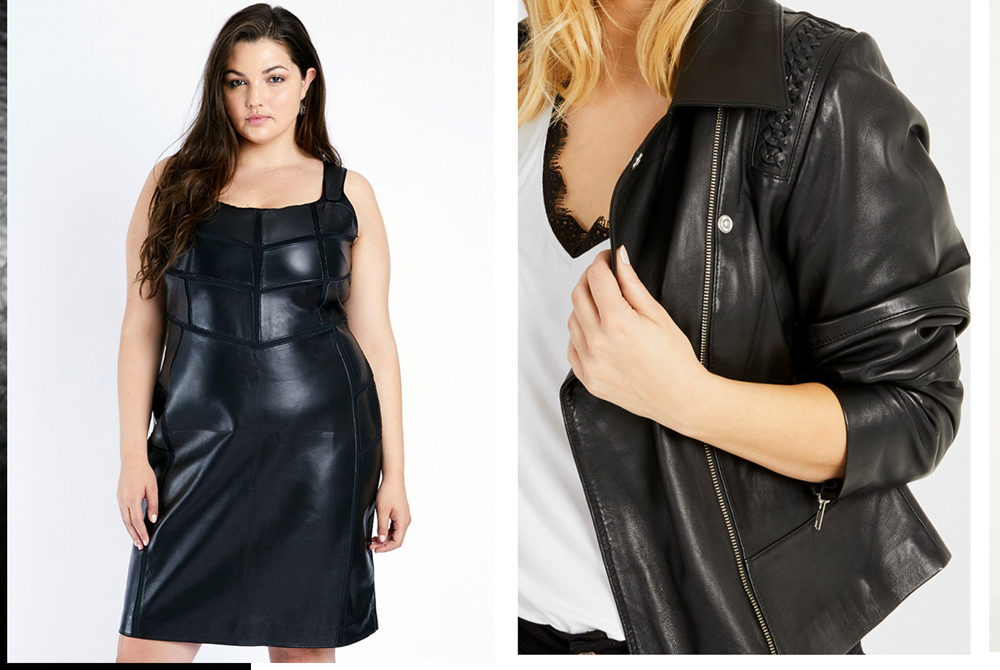 Leather is a pure statement; it's bold, edgy and very sexy. Apart from it being such a hard-wearing natural material it looks better and better with age.
Gone are the days when James Dean, Marlon Brando other movie tough guys were the only ones seen in leather. Today it's an absolute must have! Worn by pop icons like Madonna and super models like Gigi Hadid. Leather offers versatility. It is both classic and contemporary and can be dressed up or down in an instant.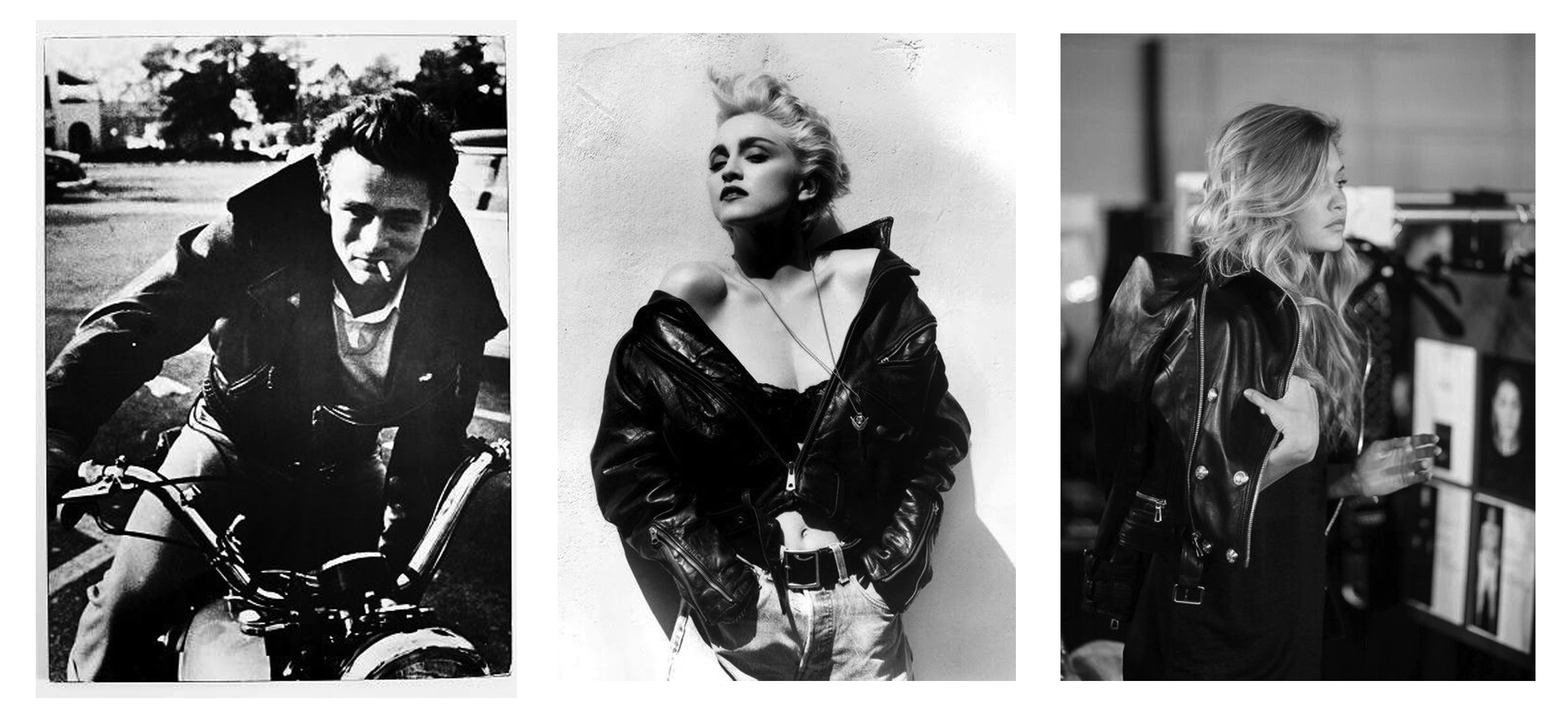 We are so excited that the cooler autumnal weather is finally here so that we have an excuse (not that we really needed it) to pull the leather on, get out there and strut our stuff
This Autumn, get noticed in one of our gorgeous leather pieces. Choose from either our unique applique leather Jacket or our stunning plait detailed biker jacket. We have also introduced the super cool leather sleeve trench coat for colder days and a stunning leather applique dress which comes with a special warning – WARNING  'You will get lots of attention when you wear this dress !!'.
Pair your jacket up with one of Anna's beautiful silk dresses, a pair of your favourite trousers, your old rugged jeans or even with a floral skirt because you can never really go wrong! It is amazing how one unassuming, piece of clothing can be worn day to night, transforming you from street cool to super sexy instantly.
Have fun ladies x