Fashion
We've already raved about Anna's sexy photo shoot for online magazine, Volup2. But we're also loving the way Amy Lamé has been styled in Anna's Spring-Summer 2013 collection for this latest issue. The photographs were taken by Velvet D'Amour, the magazine's Editor, Creator, Art Director and Photographer.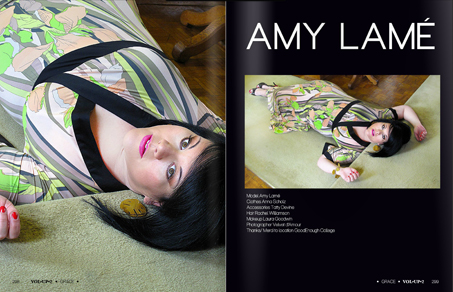 Transplanted to London from New Jersey, USA, Amy Lamé has built a career in radio, TV, journalism and performance. She's also has a regular hostess gig at the nightclub Duckie. One of her many notable achievements includes holding the first Lesbian Beauty Pageant in 1997 (documented as the first of its kind in The Guinness Book of World Records). She also turned a stint on "Celebrity Fit Club" a few years ago into a platform for demonstrating how a curvy woman could be genuinely happy with herself but aim to improve her health on her own terms.  She currently can be seen onstage as the star of  Unhappy Birthday, which she wrote, produced and performs (see below for details).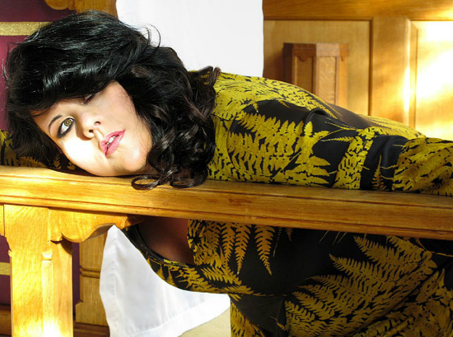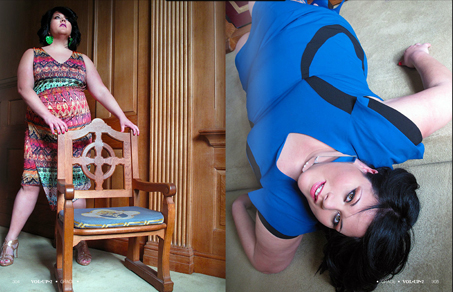 In addition to getting all dolled up in Anna's styles for the pages of Volup2, Amy gives a frank interview to Melissa Jo Smith, in which she discusses her work, her politics and her love of diamante everything.
Amy delights Melissa by using the F Word. "Rule number one of feminism– the personal is political," says Amy. "All I have to do is walk down the street and people are affronted and make their disgust known. That makes it political. Because I'm not a shy, retiring wallflower, I'm not going to sit at home repenting for my sins like they'd like me to, drinking a diet shake, like they'd like me to."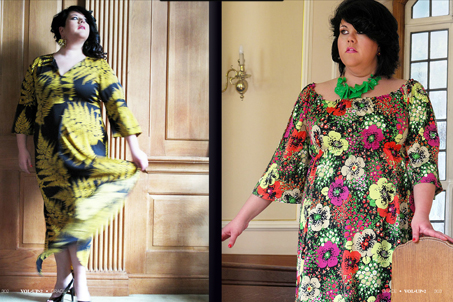 Amy speaks openly about how her work for the Burger Queen pageant also has increased her interest in exploring the psychology behind body issues and in pursuing self-honesty through her work. "I'm fat and I'm fabulous. I won't entertain any other idea;" she elaborates, "it's really not very productive. I'm interested in constantly pushing my own boundaries and trying to understand who I am and why I am who I am. We all want to know ourselves a little bit more deeply, to try to live in a better way. That's one of the goals in life, isn't it? I think trying to understand that can be scary."
Amy's courage to face fears and to confront deeper meanings through creativity, humor and compassion gives others the inspiration to do so as well.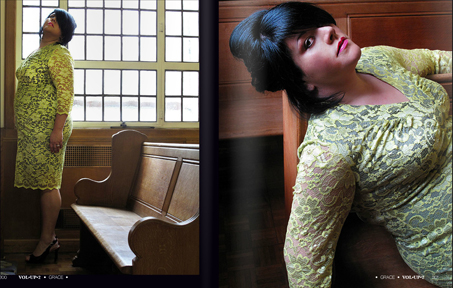 Read the full interview here.
Unhappy Birthday is at Camden People's Theatre, London from May14 – June 1, 2013, www.unhappybirthday.net