Food . Drink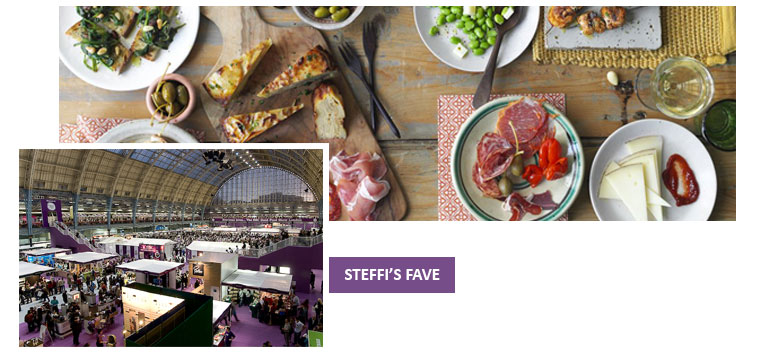 Here at Anna Scholz, we're always looking for a new and exciting place to eat. We thought we'd share our favourite places with you – from New York City to Macclesfield, if you're passing by why not check them out?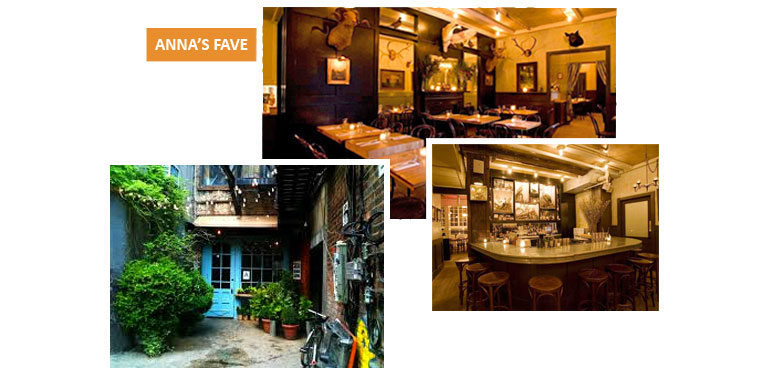 FREEMANS, NYC
This place is super quirky and cosy all wrapped into one. I always try and visit when I'm on our twice yearly selling trips. I definitely recommend their hot artichoke dip – it's the best starter ever!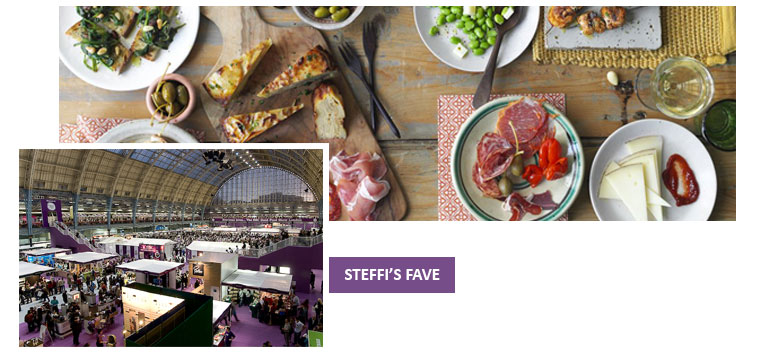 THE GOOD FOOD SHOW, LONDON
Never to be missed is the annual Good Food Show in November to sample a wide range of new and exciting food and drink on offer. If you like your celebrity chefs, you can see them prepare food in the show theatres. Add to this the food from all my old favourites like Rachel's Organic or Trackelments and you have a day of tasting and chatting with the producers and shopping at a special show price – don't forget to bring a trolley!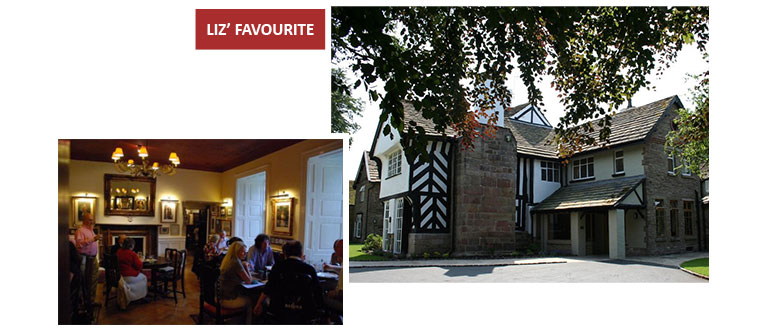 SUTTON HALL, MACCLESFIELD
When I go back home to Macclesfield I love meeting up with my best friend for lunch at our local countryside pub. Sutton Hall is a 480 year old manor home, serving everything from my favourite fish & chips to the equally delicious hot Vietnamese king prawn and rice noodle salad.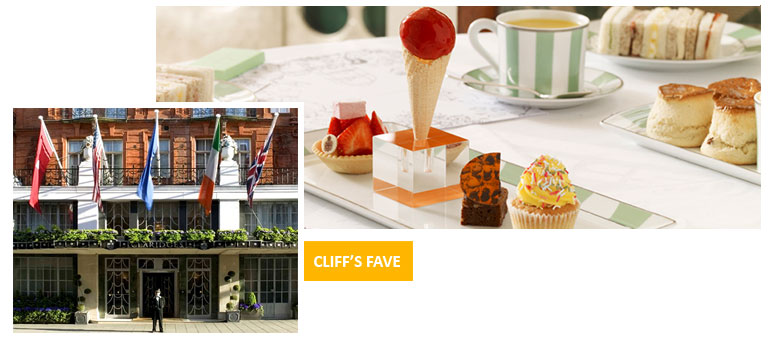 CLARIDGES HOTEL, LONDON for Afternoon Tea
The best British food invention ever!! In the most quintessentially British setting of the beautiful Claridges Hotel. A wonderful experience to share  with the people who mean the most to you.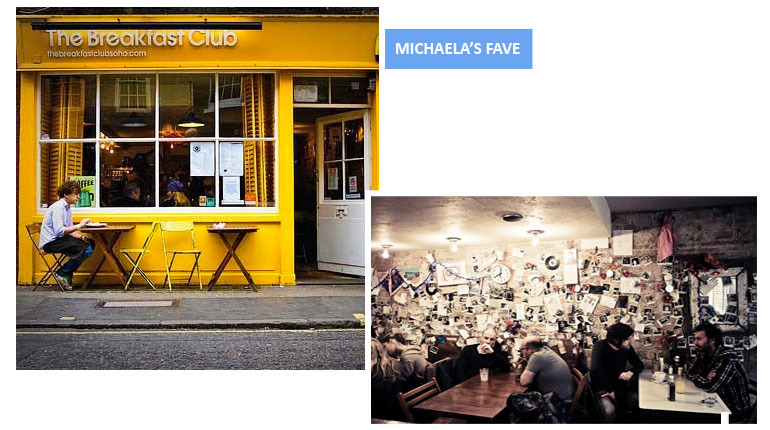 THE BREAKFAST CLUB, LONDON
My favourite place to eat with friends has to be the breakfast club. Soho is my favourite branch but they are scattered about London. You have got to get there early so you're not queuing around the block though. Who doesn't want pancake stacks with syrup and bacon late in the afternoon?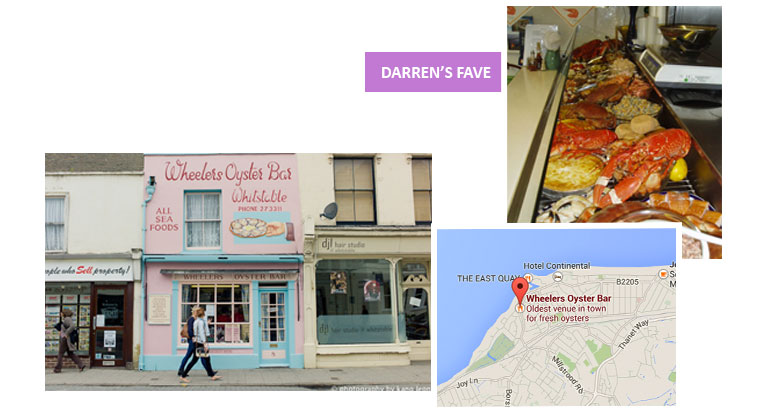 WHEELERS OYSTER BAR, WHITSTABLE
I love Whitstable and no visit would be complete without a visit to Wheelers Oyster Bar for the freshest most delicious Oysters & Lobster! In fact it's far too easy to eat your way through the entire menu!!! Bring your own wine along to make it even more special.
VILLAGE KITCHEN, WALTHAMSTOW VILLAGE
Definitely my "go to" restaurant with friends old and new. All their food is delicious, but the Sunday roasts are to DIE FOR! It's always difficult to choose between leg of lamb (my favourite) and sirloin of beef served with all the trimmings and yorkshire pud, followed by their trademark VK Banoffee Pie…. rude not to!