Read All
When it came to choosing music for the video for Anna Scholz's Autumn-Winter 2010 White Label collection, there was no contest. Singer-songwriter San Glaser has just the right mix of sultry soulfulness to convey the luxurious glamour and sex appeal that Anna's White Label represents. Watch the video on the homepage of the annascholz web site and you'll be instantly transported to a world of vintage-inspired elegance and chic femininity.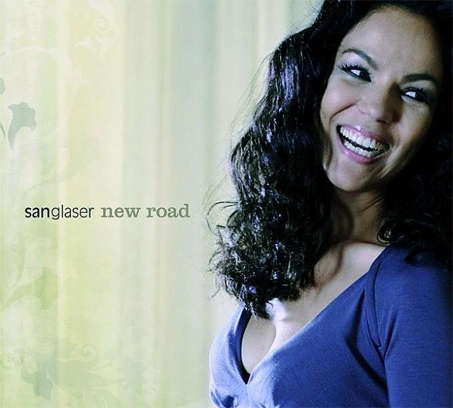 Like Anna Scholz, San Glaser hails from Hamburg, Germany. She completed her studies in jazz voice, harmonics and vocal pedagogy. She then went on to sing for Jazzkantine and to work with the band of soul entrepreneur Stefan Gwildis. Glaser made her solo debut with the 2005 album, Never in Vain. Her second album, New Road, has been described as "full of honesty, balmy tonality and profound substance, with a decent pinch of pop added to her very own interpretation of jazz."
New Road treads many musical paths as well as documenting an internal journey for San Glaser, who sums up her natural style by saying, "I always prefer looking at the pure sky rather than fireworks".